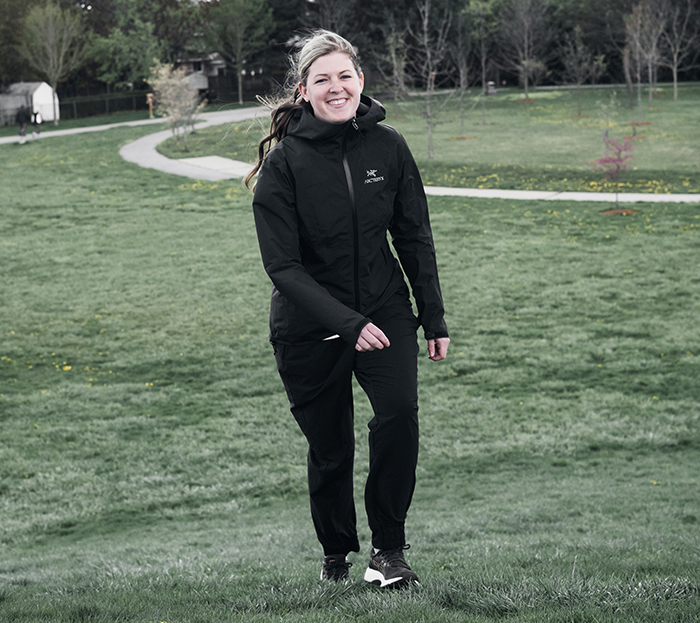 Amber Pinsonneault is challenging herself, while at the same time raising awareness and funds for a local cause.
Pinsonneault, broker of record for Royal LePage Peifer Realty in Chatham, is to take part in the Purcell Mountains Challenge for Shelter in August.
She'll be hiking 100 kilometres through the mountains in British Columbia, and is raising money for the Chatham-Kent Women's Centre in the process.
Pinsonneault said for years she's donated to support the women's centre, but this is taking things one step, or hundreds of thousands of steps, further.
"With the women's centre, I donate a portion of my commissions," she said. "I heard about the hike through Royal LePage Canada. This is the biggest fundraiser they have. This makes me step out of my comfort zone to benefit someone else and raise awareness about domestic violence. It's on the rise. People are being forced to stay at home and that's not always a safe haven. When suffering with mental health issues, and stuck at home, it can turn the best person into a really bad person."
Pinsonneault said typical support systems that people turn to in normal times just aren't there during the pandemic.
"You're not supposed to hang out with family or friends to get away and clear your head. Domestic violence calls across Chatham-Kent are on the rise as a result," she said.
Karen Hunter, executive director of the Chatham-Kent Women's Centre, said Pinsonneault's efforts are commendable.
"I think what Amber's doing is truly inspirational. We have so many women and children struggling with so many barriers and roadblocks," she said. "The walk Amber is going on clearly sends a message; a message of hope that says, 'No matter what roadblocks you come up against, we're here for you.'"
Getting ready for the Aug. 11 trek has been a challenge. A tough thing is finding changes in elevation. It's just too flat around Chatham.
However, Pinsonneault said she's always been active.
"I've done a lot of travelling. My husband and I are not sit-on-the-beach kind of people. We've hiked through Germany and Iceland," she said. "We move on our vacations."
Still, that won't prepare her for what lies ahead.
"I will be six days without a shower or bathroom facilities. I'll be sleeping in a tent. I'm carrying everything on my back," Pinsonneault said. "That's all my food, clothes and my sleeping bag."
To simulate that weight, she's been training with a 30-lb. backpack, and walking up and down the hill at Kingston Park in Chatham.
"It's the incline and the elevation that will be the challenges," she said of hiking in the mountains in thinner air and in conditions you just can't simulate around Chatham-Kent.
Pinsonneault said she had set a fundraising goal of $5,000, but she's encountering a problem, and it's a good one.
"I'm near my goal and now I'm hoping to exceed it," she said.
To donate, call 519-354-5470, or click here.