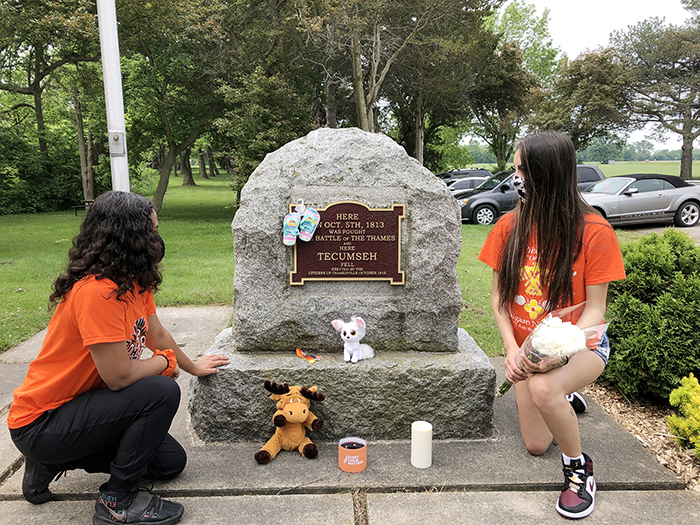 By Pam Wright
Local Journalism Initiative Reporter
Ursuline College Chatham students Chanelle Kelly and Holly Peters were among the volunteers helping out a memorial held Friday at The Tecumseh Monument near Thamesville.
The event was held to honour the 215 Indigenous children discovered in a mass grave at a B.C. residential school.
Organized by Chatham resident Kate MacTavish, the daylong initiative saw a steady stream of people attend to honour the children.
MacTavish's father Mark Lambier is from the Oneida Nation of the Thames, but MacTavish said her father's family was broken as a result of government interference. Lambier was taken from his home and separated from his five siblings and disconnected from his heritage.
MacTavish said she is trying to piece together the past, adding Friday's event was held to raise awareness and honour the children who have been lost.