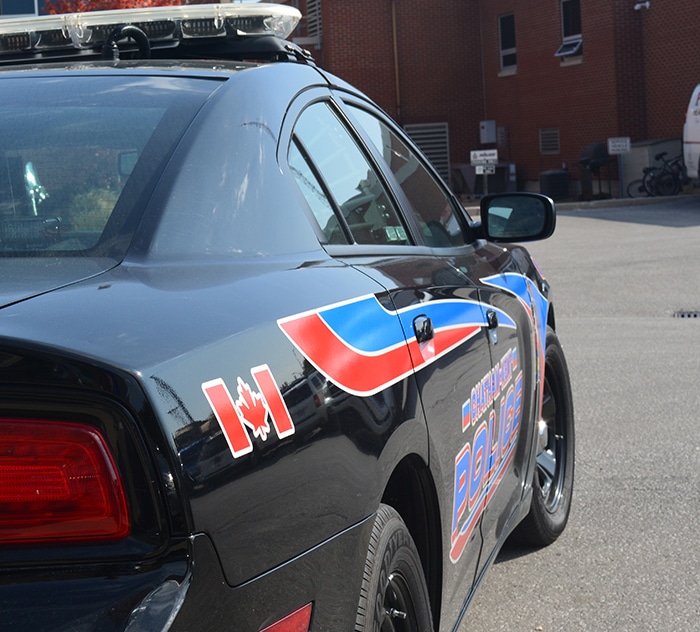 Disturbed
Last night, Chatham-Kent police responded to a disturbance at a residence in Chatham.
Through investigation, police learned that a man in the residence was wanted in connection with a domestic related incident last month.
A 26-year-old Chatham man has been charged with assault causing bodily harm. He has been held in custody pending a bail hearing.
No injuries in accident
Yesterday morning, police responded to a two-vehicle collision on Queens Line near Dillon Road.
No one was injured.
Total damage was estimated at $60,000.
The driver at fault was charged with careless driving.