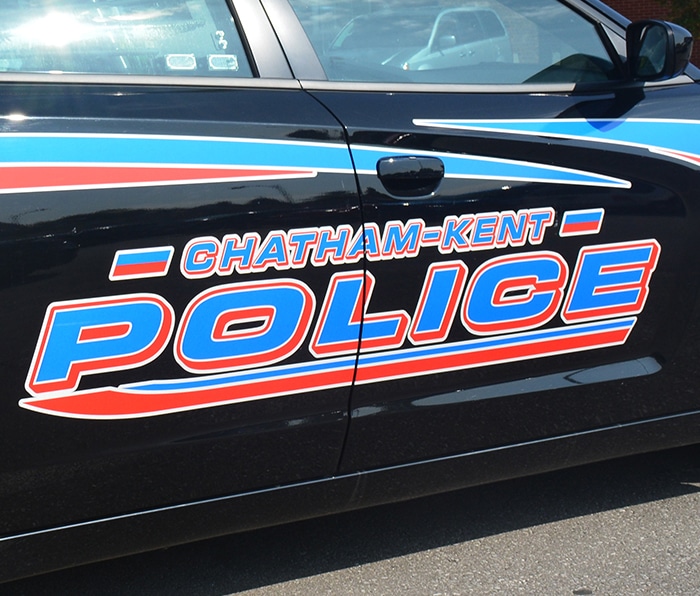 Conditions? What conditions?
A Chatham man is in custody after apparently ignoring his St. Patrick's Day release conditions.
On March 17, the man entered into a Probation Order with several conditions. Two of those conditions stated that he was not to communicate with a specific Chatham woman or be within 100 meters of her home.
Late yesterday afternoon, the man attended the woman's home.
The woman asked the man to leave and he complied.
Last night, Chatham-Kent police located the man and he was arrested.
A 35-year-old Chatham man has been charged with failing to comply with his Probation Order. He was also arrested on an outstanding warrant. He remains in police custody this morning.
Stolen truck
Sometime yesterday between midnight and 7 a.m., someone stole a grey 2003 Dodge pick-up truck from a residence on Selton Line.
The truck was last seen with Ontario license plates 366 3FA.
Anyone with information is asked to contact Const. Steve Donald at stevend@chatham-kent.ca or 519-436-6600 ext. 84980. Anonymous callers may call Crime Stoppers at 1-800-222-TIPS (8477) and may be eligible for a cash reward.
Where's the fire?
Yesterday morning, a member of the Traffic Unit observed a vehicle travelling at a high rate of speed on Jacob Road. The officer recorded the man driving 128km/h in a posted 80km/h zone.
A traffic stop was initiated and a 28-year-old Dover Township man was issued a $353 fine.
Comments
comments