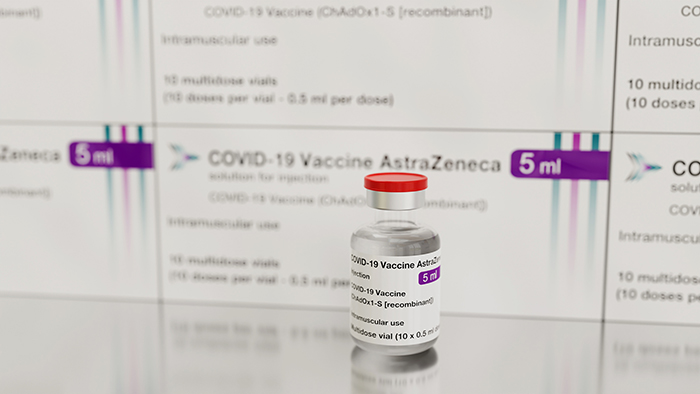 By Pam Wright
Local Journalism Initiative Reporter
While some COVID-19 vaccines have received bad press, Chatham-Kent's Medical Officer of Health said the benefits far outweigh the risks.
According to Dr. David Colby, there have been no "hemotological" or blood clotting disorders associated with the nearly 30,000 vaccine doses distributed in Chatham-Kent.
Colby said the blood clot side effect is an "extreme rarity," and the danger of dying from COVID-19 is much greater.
"The benefit-to-risk ratio is very much in favour of the vaccines," he told a municipal press conference last week.
Colby likened taking the shot to travelling in a car, saying there is always a chance you can get into a serious or fatal crash.
That doesn't stop people from driving, he explained, adding the "tiny" number of adverse vaccine reactions should not deter the majority from getting the shot.
Chatham-Kent Public Health keeps a close eye on vaccine side effects. Every adverse reaction is documented and reviewed by Colby.
Reactions to the vaccine – similar to flu-like symptoms – are experienced by some as the body builds immunity to the virus.
The AstraZeneca vaccine, which is being distributed at some pharmacies and medical offices, came under fire earlier this year, after it was linked to blood clotting disorders – some fatal – in younger women in Europe.
As a result, Health Canada mandated AstraZeneca only be given to Canadians aged 55 and up.
As of Friday, the United States still had not approved AstraZeneca and it had also paused distribution of the one-shot Johnson & Johnson vaccine, because of a possible link to blood clotting.
As the third wave of the pandemic bears down hard upon Ontario, the push to vaccinate is a top priority for government.
Officials said vaccines are the ticket back to a normal way of life.
But it's too early to tell when that will happen. Colby is loath to make predications, adding it all depends on vaccine availability.
Chatham-Kent's vaccine rollout of the Pfizer and Moderna vaccine through the mass vaccination centre and mobile clinics has been highly successful so far.
There's another vaccine development that should benefit Chatham-Kent. The Ontario government has decided to offer vaccines to temporary foreign workers upon arrival at Toronto's Pearson Airport.
"This is a tremendous step forward," Colby said.
However, the health unit will have to play catch up with workers that are already here. The details regarding vaccinating farm workers have yet to be worked out, Colby said.
In Ontario, the "dire" third wave is being fuelled by the more easily transmitted mutations called Variants of Concern.
Like the rest of the province, the majority of Chatham-Kent's COVID-19 cases are now the B117 strain, also known as the U.K. variant.
Colby said laboratories have confirmed the U.K. variant in 90 per cent of local cases.
Comments
comments