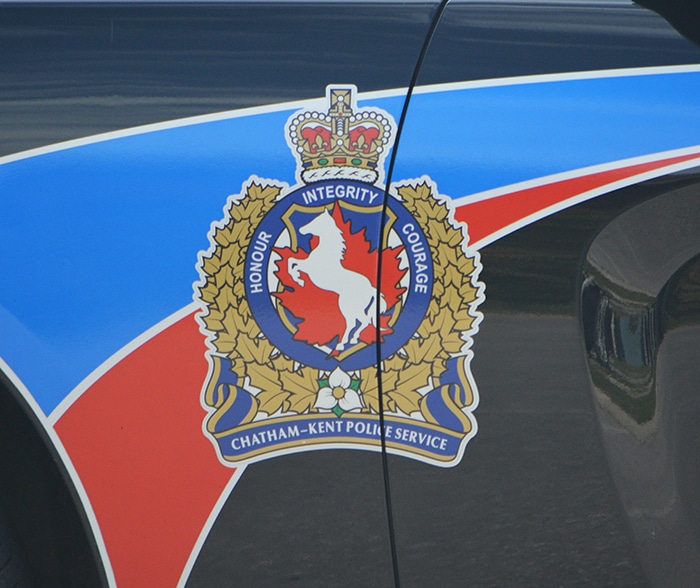 ATV crashes; driver charged with impaired
Shortly after 4 p.m. Sunday afternoon, Chatham-Kent police responded to a collision involving an ATV on Grove Mills Line east of Dresden.
Through investigation, police believed the man was driving his ATV while under the influence of alcohol when he lost control, left the roadway and came to rest in a ditch.
The man was arrested and transported to police headquarters for breath tests.
A 34-year-old Zorra Township (near Ingersoll) man is charged with having a blood alcohol concentration exceeding the legal limit.
Now that's suspicious
Yesterday afternoon, Chatham-Kent police responded to the report of a suspicious man on Hannibal Street in Blenheim.
Police located the man and through investigation learned that he was currently wanted for failing to comply with his release conditions.
A 38-year-old man of no fixed address was arrested and has been held in custody pending a bail hearing.
No driving for you!
Last night, an officer on general patrol initiated a traffic stop on Margaret Avenue in Wallaceburg.
Through investigation, police learned that the man was prohibited and suspended from driving. The man was charged and released with a future court date.
His vehicle was towed from the scene.
Comments
comments