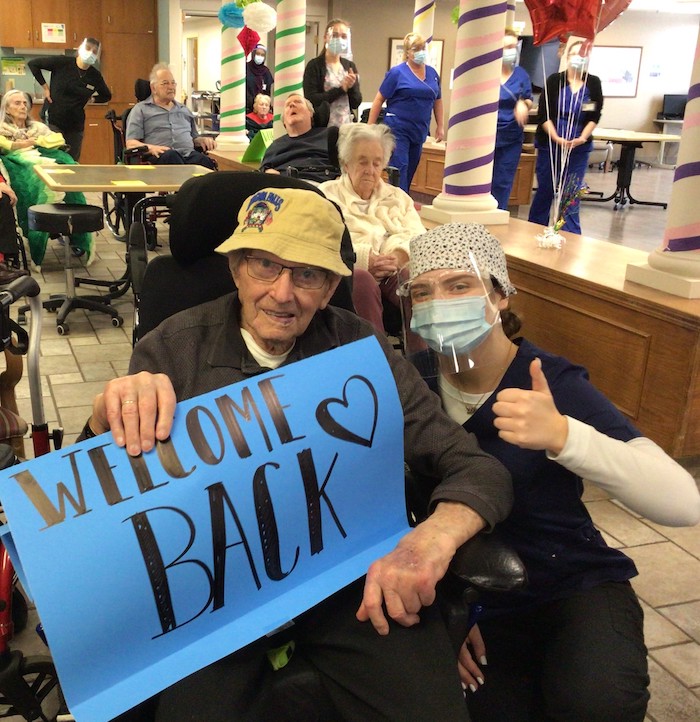 A Wallaceburg long-term care home is officially declared COVID free after it suffered an outbreak that infected 100 individuals and caused the death of two residents.
"It is with great pleasure that we are able to share that Fairfield Park is no longer in outbreak. Together with (Chatham-Kent) Public Health we can officially say that our home is COVID-19 free," said administrator Tracey Maxim.
All ongoing infection prevention and control measures will remain in place to ensure the safety of its residents and staff. Fairfield Park will continue its daily screening procedures and continue to wear the appropriate personal protective equipment as directed by the province.
"Over the next few days and weeks, we will work closely with Public Health to resume many of our activities in the home starting with cake, streamers, balloons and music to celebrate this milestone and a communal lunch service in our dining room. We look forward to more social time for our residents, but our goal will be to find the balance between restoring some sense of normalcy while also protecting the safety of everyone in the home," Maxim said.
Fairfield Park had its first outbreak case on Jan. 10. Two residents passed away from COVID-19 and another two passed away from other causes after they had tested positive for the virus.
On Thursday, CK Public Health also reported two new cases of COVID-19 and one recovery. The cumulative total of cases has risen to 1,356 and the active total now sits at 12. One local individual remains hospitalized.
There were no new outbreaks declared for Chatham-Kent on Thursday. The news of Fairfield Park officially makes the municipality outbreak free.