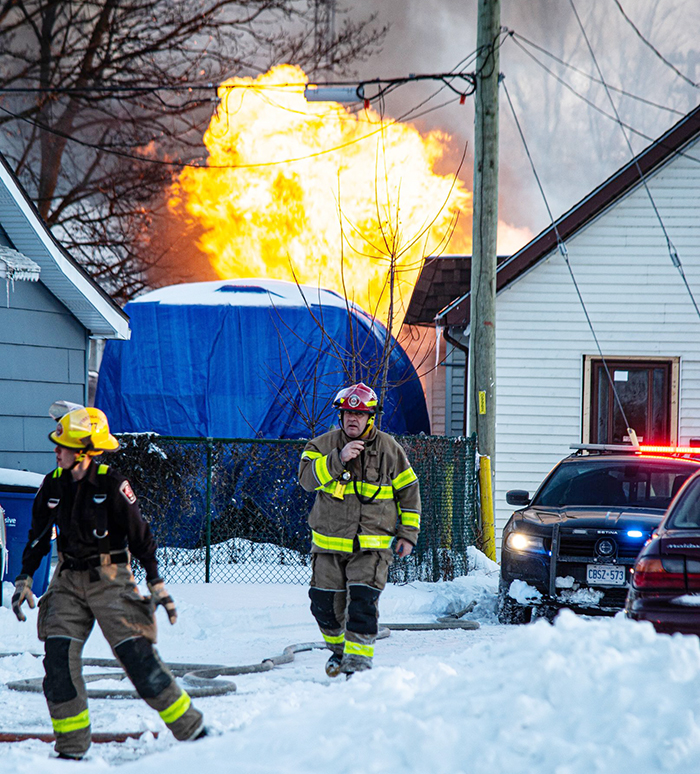 Chatham-Kent firefighters had a busy time of it late Tuesday afternoon, with two fires breaking out in Chatham.
The first took place about 5:45 p.m. on Alfred Street in Chatham, where a garage went up in flames.
The cause of the estimated $50,000 fire is undetermined at this time, according to fire officials.
No one was hurt in the blaze.
Ten minutes after receiving that call, fire crews also had to respond to another call to 105 King St. West, where the fire began in the kitchen of an apartment, ultimately causing an estimated $75,000 in damage.
No one was injured in the fire.