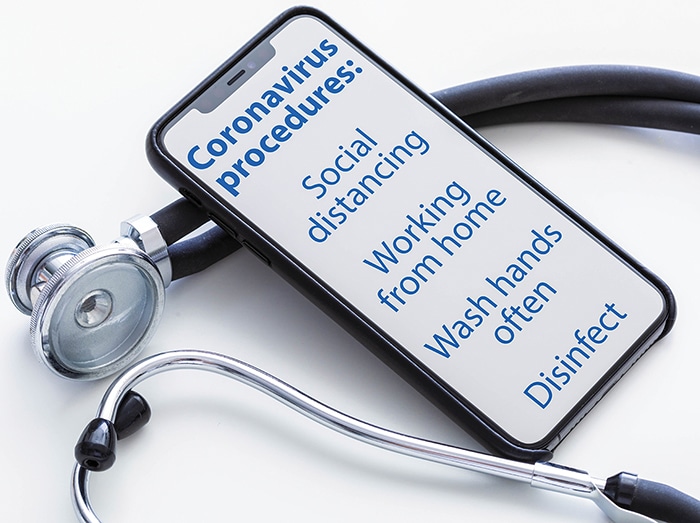 By Bruce Corcoran
COVID-19 numbers across the board are up in Chatham-Kent on Monday, and not in a good way.
According to CK Public Health figures, our active caseload is now up to 136, up 22 from Friday. That's a result of 55 new cases reported over the weekend, against 23 deemed resolved.
The number of C-K residents hospitalized with COVID sits at four, up from Friday. Chatham-Kent Health Alliance (CKHA) officials said the outbreaks (reported when two or more people have COVID-19) are still in effect in the COVID unit and the medical unit.
In all, there are 10 patients in hospital with COVID – six of which are from outside C-K – and 10 staff members recovering at home. Two people are in the intensive care unit and one is on a ventilator, Lori Marshall, president and CEO of CKHA, said
A total of 30 staff members are off work and isolating as well. Marshall said they are individuals who had close contact with positive cases, are awaiting testing or testing results.
"They may be asymptomatic or symptomatic, but they are off (work)," she said.
Five institutions are listed in outbreak, Public Health officials said, up one from Friday. One of those, Fairfield Park long-term care home in Wallaceburg, now has 55 people listed as COVID-19 positive. The most recent information from the home indicated it is a mix of residents and staff.
Tilbury Manor and Meadow Park in Chatham still report just one COVID-19 case in each facility.
CKHA officials said they have sent staff to Fairfield Park to help cope with a variety of needs.
"During a pandemic, we rely so much on one another as organizations," Marshall said of the various health-care operations in the municipality. "The health group comes together to do the mass testing in long-term care, and working together to support Fairfield Park. We are currently redeploying five personal support workers (PSWs), four housekeepers, one housekeeping supervisor, and one dietary aid. We will add a patient care manager to work with the management of the home. We continue to provide infection control advice and assistance.
"We're confident we will be able to help Fairfield Park turn this around."
Marshall said CKHA ramped up staffing, including adding PSWs in December and January "as almost a preventative move at that stage."
"While we had not had at that time any long-term care outbreaks, we wanted to be prepared and took precautionary measures," she said.
The only two areas of COVID-19 decline of note, according to Public Health numbers, are workplaces where there are two listed in outbreak, down from four on Friday; and congregate living situations, which are down to one, from three.
At CKHA, Marshall said tighter visitor restrictions are in place. Basically, visitors are only allowed for people who are about to give birth, or are on death's door.
To help other patients remain connected with their families and friends, she said the CKHA has purchased additional iPads to allow for more online virtual face time.
Marshall said staff, in the meantime, are being cohorted to ensure employees don't work in multiple units in the hospital, an effort intended to minimize the chances of spreading the virus.
"It's pretty easy for nurses, but more difficult for other personnel; take physiotherapists, for example. They might work in multiple wards, but they can't anymore," she said.
Cleaning efforts have been ramped up further, as more housekeeping personnel have been hired recently, she added.
Personal protective equipment (PPE) requirements at the hospital are now at a different level.
"One of the things we have been doing from very early on in the pandemic was universal masking. Now we have gone to eye protection too," Marshall said. "It was initially either the goggles or the shield, but Public Health recommends we should all be using shields instead of goggles."
All patients and staff are being tested for COVID at this point in time. Marshall anticipates that will be completed sometime on Tuesday.
Once it's done, they will test patients a second time. She anticipates that round to be done in five days or so.