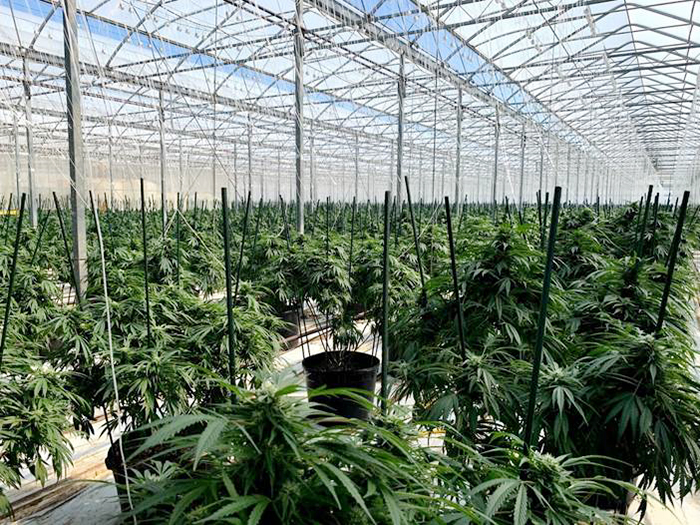 By Bruce Corcoran
Cannabis is legal in Canada now, but local police officials said organize crime remains very much involved in the weed business.
Since September, Chatham-Kent police have raided four large-scale operations, seizing $25.5 million in marijuana plants, and they have charged or are seeking to charge a total of 10 people in connection with those seizures, according to police.
"So far, those charged in connection with the illegal grow operations are not from Chatham-Kent. Criminal organizations, primarily from the GTA, infiltrate other communities in order to avoid detection by police in their own area," Const. Renee Cowell said.
In September, police seized $7.3 million in plants at a greenhouse facility on Maynard Line.
A 48-year-old London man faces charges for cultivating and possession of cannabis for the purposes of selling, contrary to the Cannabis Act.
Two seizures on Jan. 8 resulted in another $9.5 million in seized pot plants from two Chatham locations, one on Richmond Street and the other on Grand Avenue East.
A 34-year-old Markham man and a 62-year-old Stouffville man were arrested inside the Richmond Street building and face similar cultivation and possession charges. A summons has been issued for a 58-year-old Markham man for that property, as well as a 62-year-old Kitchener women in connection with the Grand Avenue East property, also for cultivation and possession for the purpose of selling.
On Jan. 15, officers grabbed about $8.6 million in marijuana plants at another Richmond Street location. A 46-year-old Markham man, a 26-year-old Scarborough man, 24-year-old Oshawa man, 52-year-old Markham woman and 26-year-old North York man were all located hiding inside the building, police said. All face cultivation and possession charges.
Police said with organized crime potentially involved, the funds from the sale of the cannabis could be utilized for a host of other criminal activities.
"Organized crime is tied to every aspect of criminality, including human trafficking.
These crimes are all interconnected as the money generated has been linked to organized crime," Cowell said.
Police say the operators of grow ops such as these are trying to side step Health Canada regulations by diverting cannabis authorized to be grown for a personal medical purpose to the illegal market.
Police consider each cannabis plant, regardless of maturity, as being valued at $1,000 in potential marijuana. Cowell said the busts revealed thousands of plants in various stages of maturity.
"At each illegal grow operation, plants were found in various stages of growth," she said. "This ensures that there is always a crop ready to be harvested, thereby ensuring a constant revenue stream for these criminal organizations."