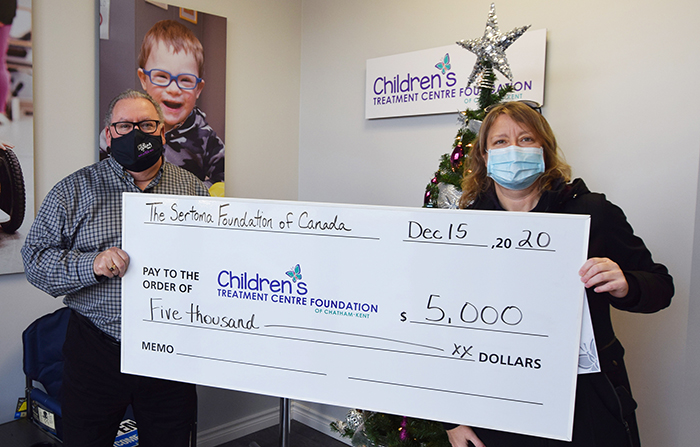 The Sertoma Foundation of Canada recently presented the Children's Treatment Centre Foundation with a cheque for $5,000 in support of the CTC-CK Speech Language Therapy program.
Over the last few months due to COVID, the Centre has been providing the majority of speech and language therapy through virtual telepractice. This requires the family to have a home computer or iPad in order for the child to see the therapist on a screen and to participate in therapy activities online.
Most families can accommodate telepractice with use of their personal home computer or iPad, but some families with limited means just use cell phones with texting, and therefore their child cannot participate in telepractice.
"The donation from the Sertoma Foundation of Canada allows us to purchase much-needed equipment to loan to children with speech language needs that cannot participate without loaned equipment," Mike Genge, president of CTC Foundation, said in a media release. "We are grateful for the ongoing support from this Foundation."
The Sertoma Foundation has provided significant, annual support to the CTC-CK's Audiology and Speech Therapy programs for over the past five years.