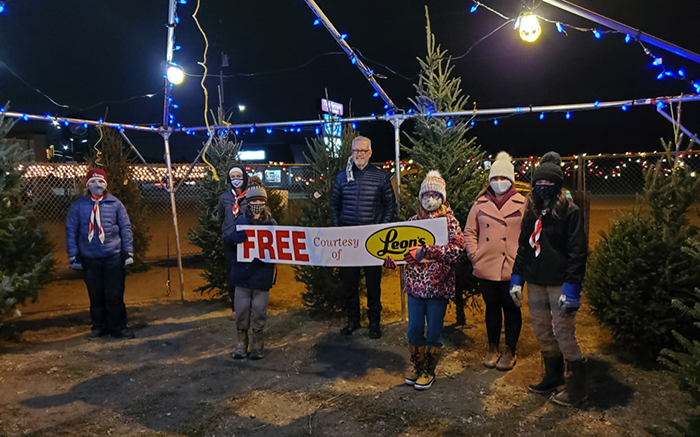 Leon's Chatham once again helped area families and the Boy Scouts this Christmas.
They donated Christmas trees to those families from the Scouts tree lot.
For many years, Ken and Sean Edwards of Leon's Chatham have supported Scouts through the bulk purchase of all remaining Christmas trees.
"We are always happy to be a part of this fundraiser, it is a win-win for us. We can support youth in the community and help families that need assistance have a happy Christmas by donating these great trees," said Ken Edwards in a media release.
Chatham 19th Scouts have been fortunate to fundraise by selling Christmas trees for many years at the lot on St. Clair Street, north of Oxley Drive. Due to unforeseen circumstances, the tree lot had to move a bit further down the street between Bob's Motor Sports and Affinity Jewelry this year.
The Chatham 19th Scouts group is active in the community even with COVID-19 social distancing protocols. With 70 youth and 20 leaders, the group picked up litter along the Thames River downtown over a couple of weekends, and performed cleanup efforts in their neighbourhoods.
The Christmas tree fundraiser is one of the most important fundraisers of the year for the Scout group.
Leon's ongoing support ensures the efforts of the youth are successful and will be able to support new activities in the coming year.