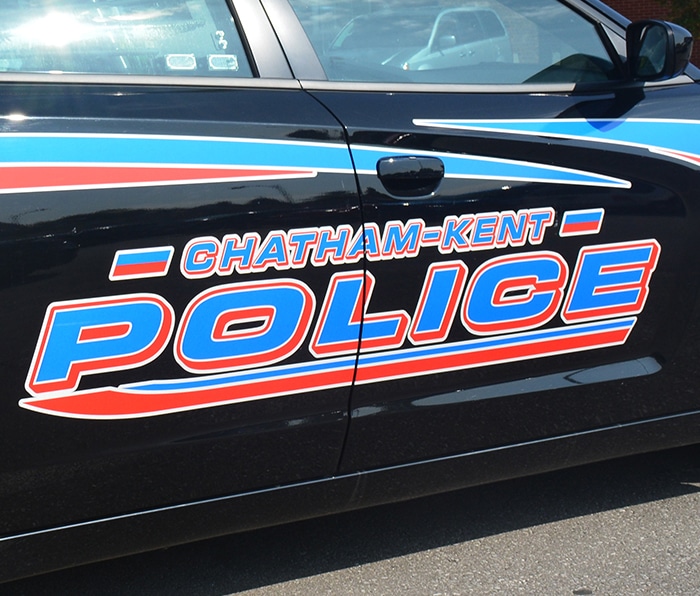 Variety store B&E
Someone broke into the rear garage of TAJ Variety on King Street East in Chatham early Saturday morning, Chatham-Kent police say.
The suspects entered the garage about 4 a.m., stealing several cases of 2L bottles of Pepsi, and a Daymack e-bike valued at $1,000.
Police say the e-bike is red and white with three Chicago Blackhawk stickers on the front of the bike.
Anyone with any information is asked to contact Const. Danica Quenneville at danicaq@chatham-kent.ca 519-436-6600 or contact Crime Stoppers where you can leave an anonymous tip at 1-800-222-8477 (TIPS).
Angry shopper
After loading up a duffle bag with items, leaving Wallaceburg's Wal-Mart, and scuffling with store security on Saturday, a suspect was on borrowed time in terms of freedom.
Police say the incident took place Saturday close to 10:30 a.m. A man placed several items into the duffle bag before leaving the store without trying to pay for them.
When approached by security, police say the male became aggressive and threatening.
The male fled the scene after a struggle with security.
He was later identified, located and arrested.
Police say the man was on conditions not to attend the Wal-Mart in Wallaceburg and had an outstanding warrant for failing to attend court.
A 30-year-old Wallaceburg man faces charges of Theft Under $5000, Possession Under $5000, Breach of Recognizance, Breach of Undertaking, Assault, Utter Threats and Escape Lawful Custody.
Plate problems
On Sunday afternoon, police pulled over a vehicle for a routine traffic stop, but the charges started flowing.
Police say the driver was found to have a suspended driver's license, and his plates were not for that vehicle.
A 37-year-old man was arrested, the plates seized, and the vehicle towed.
Comments
comments