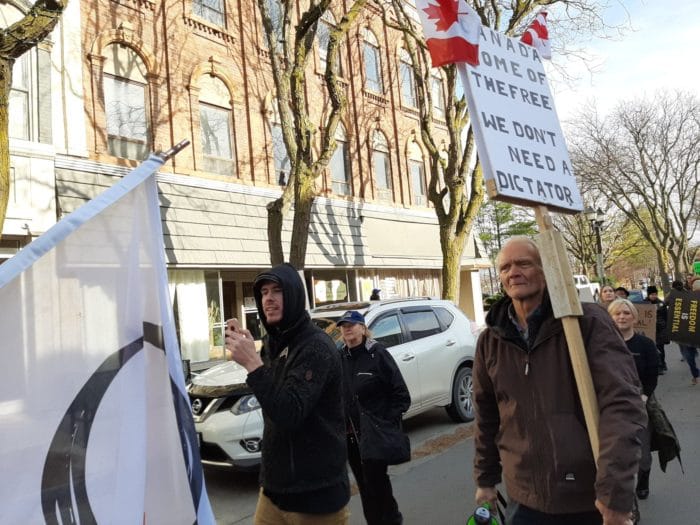 Around the globe, COVID-19 lockdown orders have led to much debate over the right to protest versus the need to protect the public from a health crisis that has already killed 1.46 million people.
Last week, Chatham-Kent officials made it clear where they stood when police issued a Provincial Offences Act Summons for failing to comply with an order under the Reopening Ontario Act, 2020 to the organizer of the Freedom March – which protested lockdown measures and shared views on how the pandemic is a conspiracy theory.
The move was shady at best.
The Charter of Rights and Freedoms protects "the right to participate in peaceful demonstrations and protests."
What's more important? Protecting our health or our democracy? That is a question too big to answer in a 360-word editorial and best left up to the philosophers.
But one thing we believe is that municipal officials did not do enough to help people exercise their right to free speech.
CAO Don Shropshire said, "We weren't out to get people."
But from where we're standing, we aren't so sure.
The municipality or police could have aided the organizers in developing a perimeter so no more than 100 individuals could join the group, or informed organizers when the group exceeded the 100-person threshold.
Furthermore, the provincial government could certainly clear up rules surrounding public protests. Under the Green-Protect Zone guidelines – which was Chatham-Kent's status at the time – a maximum of 25 individuals are allowed "for functions, parties, dinners, gatherings, barbeques or wedding receptions held in private residences, backyards, or parks" and 100 for "organized public events and gatherings in staffed businesses and facilities."
Into which category does a protest fall? It is more than a "gathering at a park" but it's also not an "organized public event staffed by a business."
We don't agree with the beliefs of the protesters, but we do agree with their right to protest.
We believe the free travel between hot zones, including Windsor, and other parts of the province is more concerning than having a handful of extra protesters – outdoors – expressing their beliefs over the pandemic.