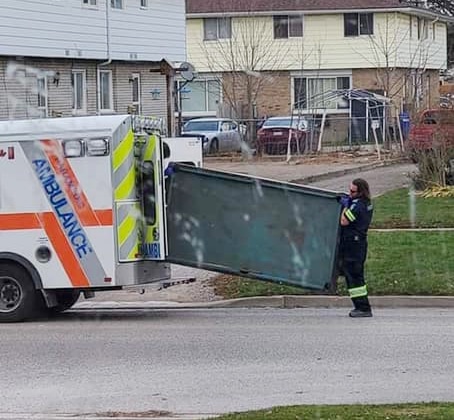 A local paramedic was apparently caught on camera recently moving what appears to be a billiard table into an ambulance.
The Chatham-Kent Emergency Rescue Service is investigating the incident that took place on Sunday.
The paramedic's purpose for moving the table is unknown and it is not yet confirmed if it is in fact a local resident.
"We understand and share the disappointment expressed by those in our community and take these matters very seriously. We are formally reviewing the details surrounding this incident to ensure appropriate actions are taken," stated Jacqueline Zonneville, communications manager, Medavie providing no additional details.