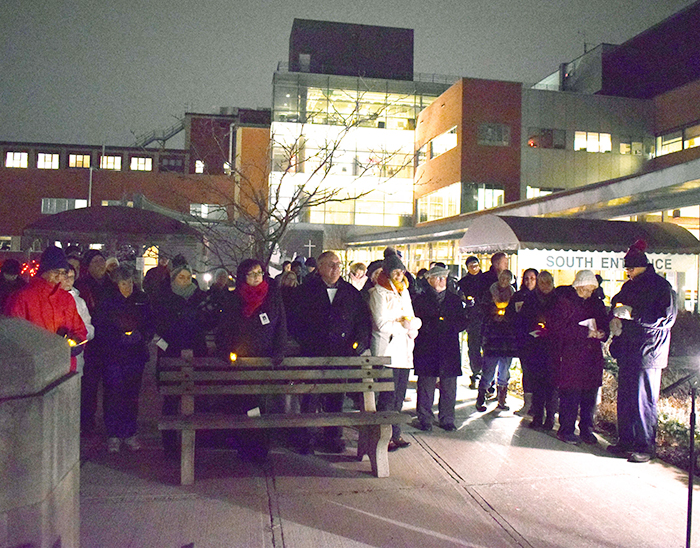 The 31st Annual Christmas Wish Tree campaign has kicked off in support of Chatham-Kent Health Alliance's (CKHA) new urology services.
The campaign provides an opportunity for members of the community to celebrate the memory of their loved ones by making a donation in their honour.
For each donation, a light will be added to the Christmas Wish Tree in recognition, and their loved one's name will be published in local newspapers.
"Although our holiday festivities may look a bit different this year, due to Covid-19, it was important for us to ensure this long-standing tradition in Chatham-Kent continued no matter what," Greg Hetherington, CKHA Foundation Board Chair, said in a media release. "We'll be making some changes to our tree lighting ceremonies, but the way in which our community can honour their loved ones will be the same."
Those changes include a new virtual format, which will feature for the first time in the campaign's 30-year history, a live broadcast of both ceremonies on YourTV Chatham-Kent, as well as through the CKHA Foundation's Facebook page @ckhafoundation.
This year's campaign is already seeing solid support, as local businesses have come on board to provide sponsorship.
"We are beyond grateful for how our business community has come together to support us this year," Mary Lou Crowley, President & CEO of the foundation, said.
The foundation has also received gift from Bob and Robin Hockney, who have offered to match every donation received between now and Nov. 30, dollar for dollar, up to $25,000. The retired local business owners have lived in Chatham-Kent for 31 years and both expressed their gratitude for the generosity they have received from this community, which inspired them to give back.
"With Bob and Robin's incredible support, we will be able to double the impact that each donation is making on local health care, which is truly heartwarming," Crowley said.
Members of the community are invited to view the live broadcast on YourTV, and the Foundation's Facebook page, as we honour the memories of loved ones in Wallaceburg on Dec. 16 at 6 p.m., and in Chatham on Dec. 17 at 6 p.m.
For more details, visit the foundation website at ckhaf.ca.