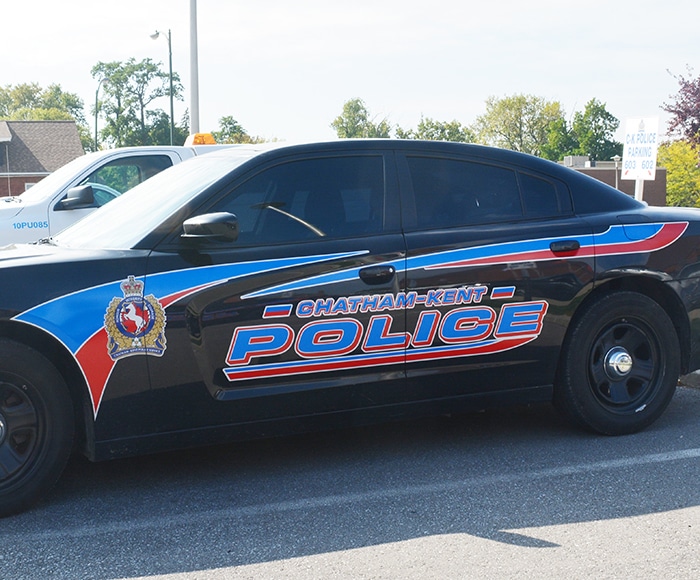 Shoplifting charges and more
The Chatham-Kent Police have arrested a man after an incident at a local grocery store.
Monday morning, shortly before 10 a.m., police responded to a theft complaint on St. Clair Street in Chatham.
The accused had placed $140.25 worth of merchandise into two bags. Management approached him and the accused became belligerent, police say, and dumped the contents of one bag and left the store with the second bag.
An off duty Chatham-Kent Police officer verbally identified himself and presented his police credentials. The officer was able to arrest the accused.
A 47-year-old Chatham man is charged with theft, possession of property obtained by crime and resisting a peace officer.
Fraud alert
The Chatham-Kent Police Service wishes to remind the public about a telephone Bitcoin fraud.
The person calling identifies himself or herself as an officer with the Chatham-Kent Police Service. The caller advises that someone has set up fake accounts in your name and that there is going to be a warrant for your arrest.
To prove your innocence you are required to send a specific amount of Bitcoin, which will be returned to you later.
Do not send any money to anyone calling indicating that you will be arrested if you do not send money.
Comments
comments