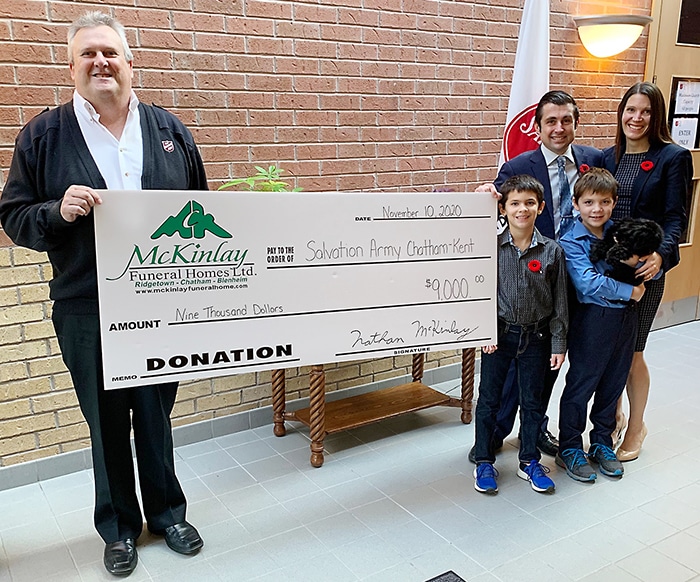 McKinlay Funeral Homes recently gave the Salvation Army a donation of $9,000.
"In these difficult times, it is more important than ever to give back to the community, if you can. We know families are struggling to make ends meet. Therefore, we are giving $9,000 to the Salvation Army Chatham-Kent Ministries to assist them with their food banks," Nathan McKinlay of McKinlay Funeral Homes said in a media release.
He added the COVID-19 pandemic has been difficult for everyone, as it has hurt the economy, particularly small business. Funeral Homes have been affected as well, as people are not gathering together in large groups.
The $9,000 will be spread equally among the Ridgetown, Blenheim and Chatham Salvation Army food banks.