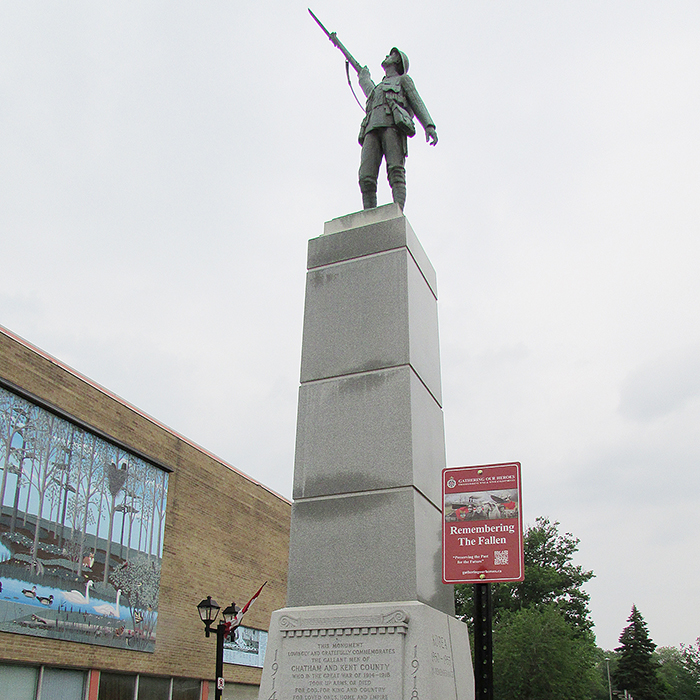 Blood red poppies mark Remembrance Day in memory of the lives lost.
And we remember those lives.
Generations march to the cenotaph to honour their families, standing in the streets. But not this year, due to COVID-19.
Still, we remember our liberty.
And on the 11th hour of the 11nth day of the 11th month, we stand in silence to collectively remember.
On Nov. 11, we ask that you remember our fallen, despite the fact we can't gather to commemorate our veterans this year due to COVID restrictions.
But beyond Nov. 11, we ask for more.
What else do we remember? What have we learned?
Do we remember that the harsh sanctions of the Treaty of Versailles threw a country into crushing debt that set the stage for the next world war?
Do we remember that Adolph Hitler was elected by the people who saw him fit to lead despite a rhetoric of hate and violence?
Do we remember that the Nazi Party played into fears that the Bolshevists and Communists were coming?
Do we remember that people of minority religions were blamed for a country's troubles, and that the people of Germany were promised to take their jobs back and kick them out?
Do we remember more than the narrative of our brave soldiers, and nurses, who put themselves on the front line to fight for our freedom?
We must never forget the sacrifices of our fallen, but we must remember more.
Do we remember the narratives that put our soldiers on the front lines in the first place?
Or did we forget?
Do we remember, do we analyze, do we learn?
To simply wear a poppy is not enough.
To honour the lives of those lost, we must remember the whole story, not just our finest hours. Otherwise, history is doomed to repeat itself.