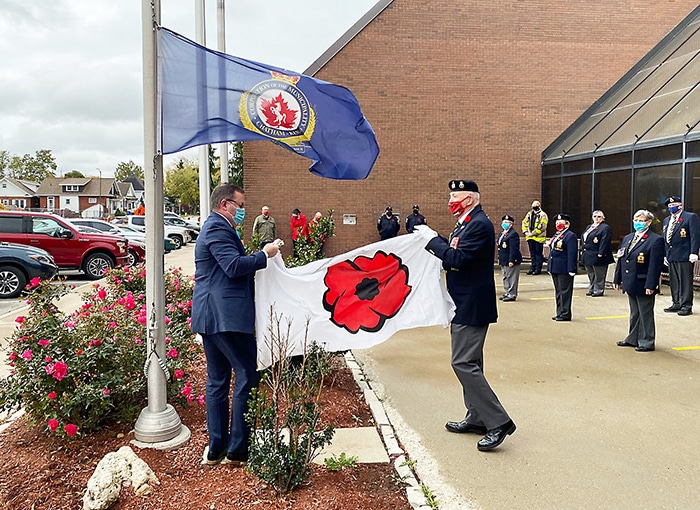 Members of Royal Canadian Legion branches across Zone A-3 gathered at the Civic Centre Friday to mark Veterans' Week in Canada.
Veterans Week officially begins Nov. 5; however, the poppy campaign is already beginning across the community. All donations are used to fund programs that directly help veterans and their families.
Mayor Darrin Canniff noted that this year marks the 75th anniversary of the end of the Second World War. He said the work of the Legion in in providing support for veterans and the families of veterans from all branches of the service remains extremely important.
Legion Zone Poppy Chairman Irene Williams said she would like to see everyone in Chatham-Kent recognize the sacrifices of veterans.
There are 10 Legion branches throughout Chatham-Kent.