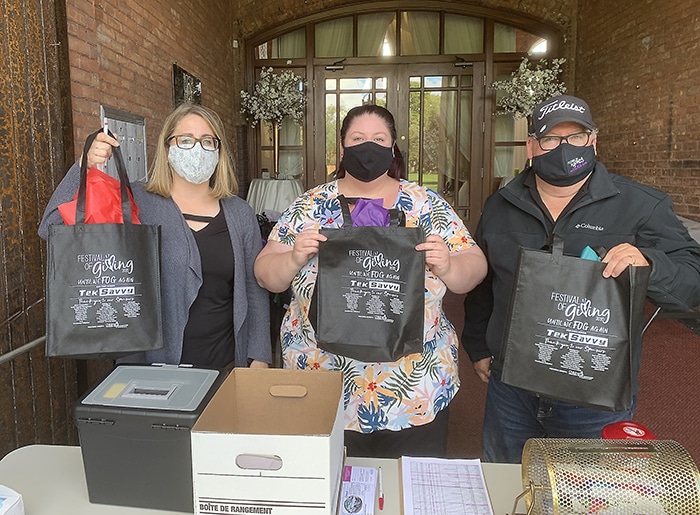 It's almost virtual party time and serious fundraising time for the Children's Treatment Centre of Chatham-Kent Foundation.
The foundation's virtual Festival of Giving is set to take place Oct. 17, featuring a live auction and music.
But Festival time is now for ticket owners. You can pick up your swag bags for the virtual Festival until 7 p.m. today at the Chatham Armouries, and between 11 a.m. and 7 p.m. Oct. 2 and from 11 a.m. to 5 p.m. Oct. 3.
Tickets purchased for the original April Festival of Giving will be honoured for the virtual event.
Foundation personnel remind folks:
To redeem your Party Bags, please show up with all of your tickets printed.
Then you go out and shop local, and pick up your party favourites.
Sign up for the online auction. You will find this information in the FoG program.
For folks who did not purchase tickets to this year's FoG, you can still take part in the online auction. Visit https://ctcf-ck.com/fog/ to learn more.