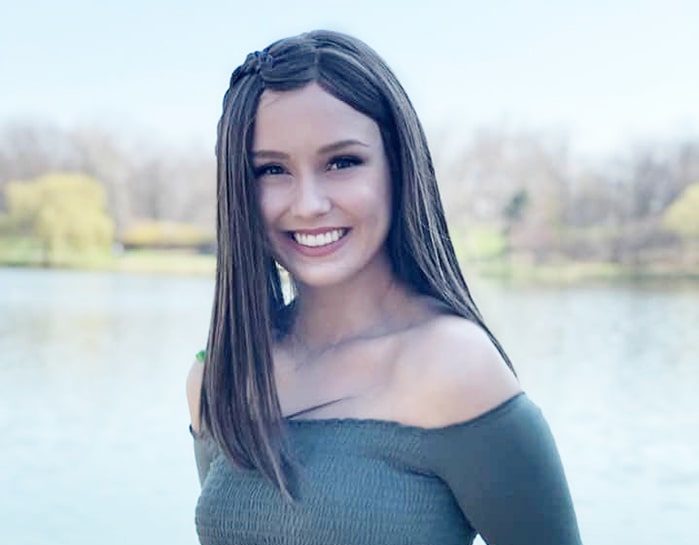 OPINION
By Bruce Corcoran
Jocelyn McGlynn, a young Chatham woman who inspired thousands, has lost her battle with leukemia.
I admittedly never met Jocelyn, but was immediately touched by her and her family's efforts to expand stem cell testing around southwestern Ontario.
I spoke with family members and friends who knew her well, and it was clear how amazing this young woman was.
Her effort to expand stem cell testing came in the wake of Jocelyn's diagnosis of having a rare and aggressive form of leukemia in late 2019. 
The Chatham native and University of Western Ontario student went in search of a stem cell match so she could receive a cell transplant, encouraging people in southwestern Ontario to get tested at blood donor clinics around the region, not just for her, but to register to be there to help others should they need such a transplant.
Thousands responded, much to Jocelyn's delight, but no matches were found for her.
But several months later, she "won the lottery," as someone matched up with her perfectly. 
She received a transplant at Roswell Park Comprehensive Cancer Center in Buffalo, NY a short time later.
The transplant was ruled a success. The acute myeloid leukemia was gone.
Or so everyone had thought and hoped.
Unfortunately, the cancer returned and nothing could stop it this time around.
Jocelyn passed away Aug. 15 at Princess Margaret Hospital in Toronto at the way too young age of 23.
To her parents, Peter and Jacquelyn, and her brothers Maxx and Zach, I wish to express my deepest condolences. Jocelyn touched the hearts of so many in such a short time. Her smile, even through social media, was infectious. So was her positive attitude despite facing such an uphill battle.
Visitations for Jocelyn take place Wednesday from 6 p.m. to 9 p.m. and Thursday from 1 p.m. to 9 p.m. at Alexander & Houle Funeral Home in Chatham. Due to COVID-19 restrictions, you must schedule your visitation time in advance by calling the funeral home at 519-352-2710.
A funeral mass will take place Friday at Blessed Sacrament Church on Victoria Avenue in Chatham. Anyone wishing to attend must call the funeral home at 519-352-2710 in advance to reserve a seat. Limited seating is available. 
The funeral mass will be live streamed. Check Alexander & Houle's website for details.