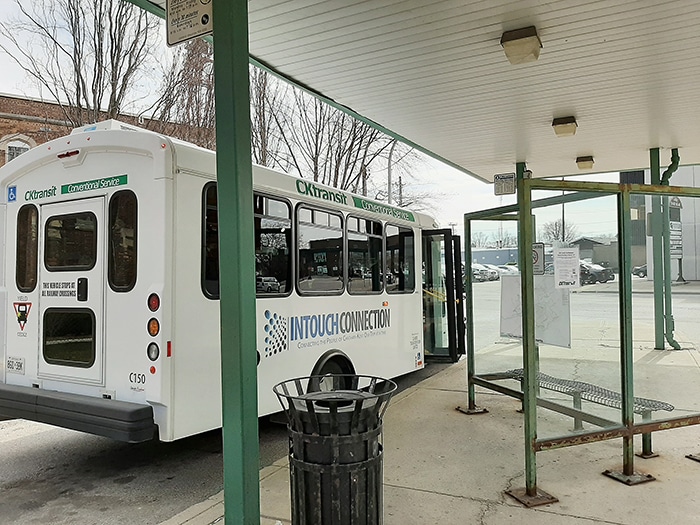 It took about a year, but Chatham-Kent is getting more than $1.6 million in senior-level government funding for several transit projects.
The province received federal approval for the projects today, according to Chatham-Kent Leamington MPP Rick Nicholls.
"These projects are a combined investment of more than $5.8 million from the province, the Federal and local governments," Nicholls said in a media release, referring to overall project funding across his riding. "This investment will create jobs, improve local transit infrastructure and help to kick start the reopening of the local economy."
Leamington and LaSalle also received funding for projects.
In Chatham-Kent, the cash will go towards the purchase of 10 CKTransit vehicles, including five accessible vehicles; transit-related IT upgrades; and improvements to the main bus terminal in Chatham, as well as the purchase of additional bus shelters.
"Chatham-Kent is committed to developing a transit system that is safe, affordable, reliable and accessible, and this funding is essential to that goal," C-K Mayor Darrin Canniff said in the media release. "By helping us purchase vehicles, rehabilitate our shelters and upgrade our technology, Infrastructure Canada and the Province of Ontario are important partners in providing this vital service to our residents."
Last July, Ontario nominated a number of transit and road infrastructure projects under the Investing in Canada Infrastructure Program (ICIP) for federal approval.