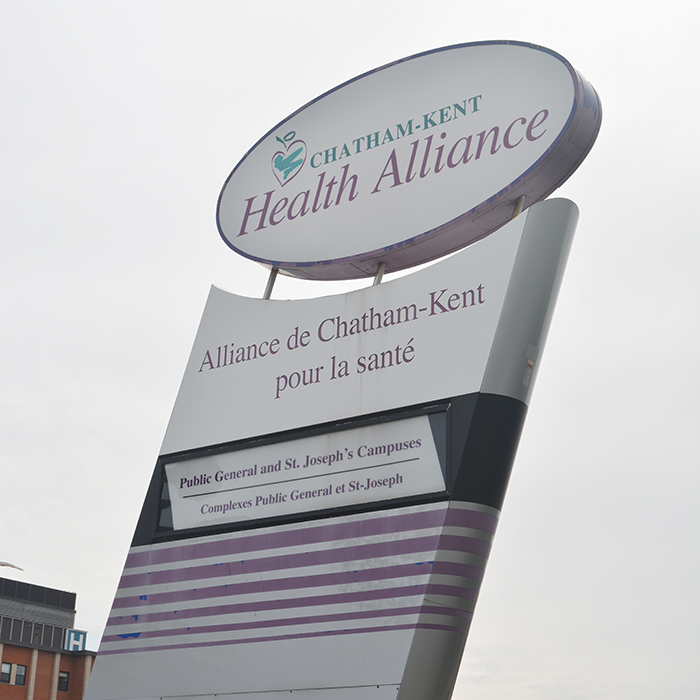 The provincial government is sending $1.6 million to the Chatham-Kent Health Alliance (CKHA) as part of a province wide effort to help hospitals meet current and future demands for regular services.
Lambton-Kent-Middlesex MPP Monte McNaughton announced the funding on Monday morning.
It's part of a $594-million allocation across the province in the wake of COVID-19.
"This is fantastic news for people throughout southwestern Ontario who rely on these local hospitals," said McNaughton in a media release. "I'm proud our government has taken action. For too long, hospitals in our smaller towns weren't getting the support they needed."
According to provincial officials, the investments take into consideration incremental growth to support flexibility and ensure all publicly funded hospitals receive a minimum one per cent increase in funding year-over-year.
"Chatham-Kent Health Alliance is thankful for this government's support, providing for the sustainability of core hospital services at both the Chatham and Wallaceburg sites," said Lori Marshall, President and CEO of Chatham-Kent Health Alliance. "We are in unprecedented times. This latest funding announcement enables us to continue to meet the current and future health care needs of our communities."
Provincial officials said they recognize long-standing funding inequities for small- and medium-sized hospitals, and the funding should help to provide continued financial stability and relief. 
"I am pleased to see that our hospitals are getting much needed increases to their operating budgets," said Rick Nicholls, MPP for Chatham-Kent-Leamington. "Whether considered a small- or medium-sized hospital, budgets are always tight. These hospitals and their staff are essential to our communities and these increases will greatly assist them in keeping us safe."
 In addition, the government is investing $341 million in Ontario hospitals to ensure ongoing readiness to care for COVID-19 patients. This includes funding for up to 1,000 acute care beds, 500 critical care beds and assessment centres.
Comments
comments