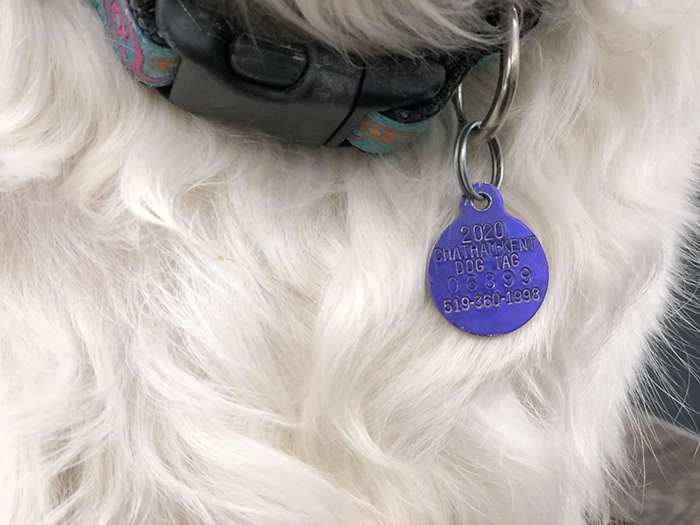 Dog owners have until the end of the day Tuesday to get their municipal dog tags to avoid a late fee.
Pet and Wildlife Rescue (PAWR) officials said all residents in Chatham-Kent who own a dog are required by law to have a dog licence. These licences  can be purchased by calling 519-360-1998 using a credit card, or go to PAWR's website (https://pawr.org/shop/) to purchase online using PayPal, and the tags will be mailed to you. 
If neither of these options work for you, you can call customer service at the number above.
If residents fail to purchase a dog licence, or fail to renew their 2019 dog licences, enforcement officers will be going door to door in July and August, and may issue a fine of $240 per dog.
Dog licences are $28 for a fixed dog ($38 for a non-fixed dog). 
PAWR officials stress the importance of dog licences as they will help identify lost dogs and reunite them with their owners quickly. 
The revenue from dog licences also go directly to help fund animal services within the community of Chatham-Kent.
Comments
comments