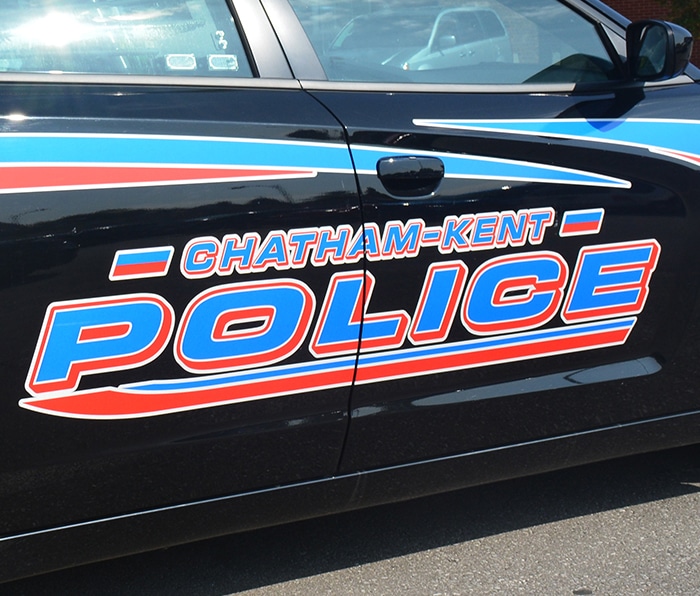 Domestic-related offences        
On Monday, police received information that the man had threatened his ex-girlfriend and broke a window to her home in Chatham, causing about $300 damage.
Yesterday afternoon, the man was arrested and charged with mischief under $5000 and two counts of uttering threats.
A 37-year-old man of no fixed address was held pending a bail hearing.
—
Last night, police responded to the report of a domestic disturbance in Howard Township.  Through investigation, police learned that this was not the first incident of domestic violence between the couple.  The 26-year-old man was arrested and charged with mischief, assault and two counts of assault causing bodily harm.  He has been held in custody pending a bail hearing.
Speed traps continue
Do yourself a favour and keep that speedometer in the safe zone, as C-K cops continue to set up their traps.
Yesterday, members of the Traffic Unit conducted speed enforcement on Longwoods Road and McNaughton Avenue East in Chatham.
Thirty-seven motorists were stopped and charged with speeding.
McNaughton East is an area where nabbing speeders is akin to shooting fish in a barrel.
Bicycle registry
Do you or your kids have a bicycle?
Take the time to register your bicycle. Police say this will increase the chances of having your bicycle returned to you if it is lost or stolen and recovered by police.
To learn more about our Bicycle Registry, see http://ckpolice.com/bicycle-registry/
Report crime online
In doing our part to assist with social distancing while also ensuring the safety of our community, we would like to remind everyone that you may report certain incidents from the comfort of your own home.
If you've been the victim of a theft from vehicle, theft under $5000, lost property, mischief to vehicle / property, lost / stolen license plates – you may report these online at https://ckpolice.com/online-crime-reporting/