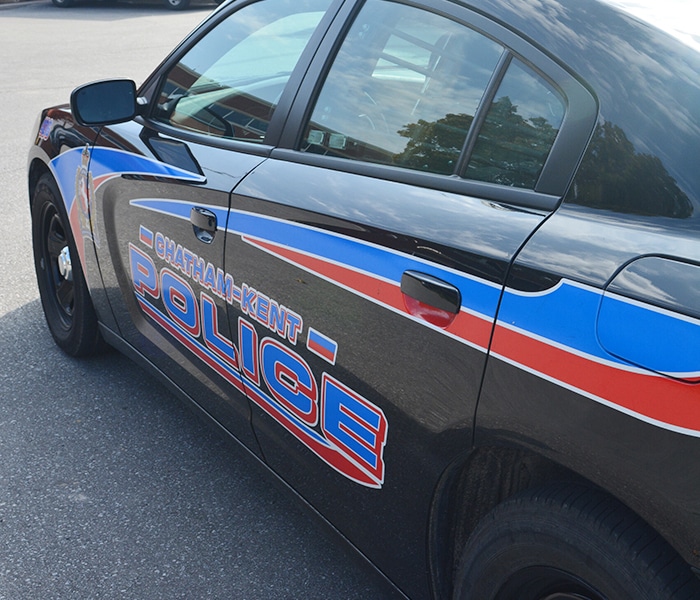 Assault
Yesterday morning, Chatham-Kent police received information regarding a disturbance, which occurred in Chatham earlier this month between a man and woman known to each other.
A 37-year-old Chatham man was arrested and charged with assault.
Breach of curfew
On Feb. 19, a man was released from court with several conditions. One of those conditions stated that he was to obey a daily curfew of 9 p.m. to 70 a.m.
But, around 2:45 a.m. this morning, an officer on general patrol observed the man walking on Wellington Street in Chatham.
Michael McIntyre, 40, of Chatham, was arrested and charged with failing to comply with his release conditions.
Breach of probation
Last night, police responded to a convenience store in Chatham regarding a man who was causing a disturbance outside.
Officers located the man following a short foot chase and, through investigation, learned that he was currently on conditions not to attend the convenience store.
Dakota Gross, 22, of Chatham, was arrested and charged with breaching his Probation Order.
Comments
comments
« Uncorked: Feline update No outsiders in your COVID-19 bubble, vaccines maybe by October: Colby »