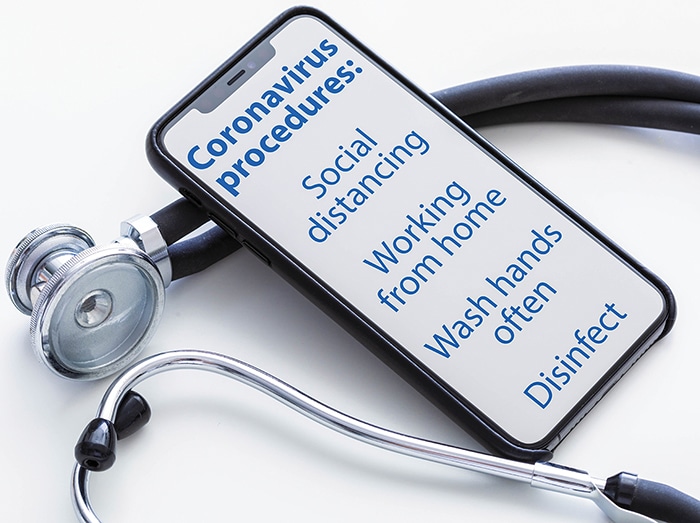 Jenna Cocullo, Local Journalism Initiative
As Chatham-Kent residents are gearing up to hug 10 of their closest friends and families, Chatham-Kent's medical officer of health is reminding people not to double bubble.
"All people in a 10 person bubble have to agree that there's no one else in that bubble or any other bubbles that they're involved in," said Dr. David Colby at a press briefing on Thursday.
The 10-person bubble can be anybody and closer contact than the normal physical distancing guidelines is allowed to take place in that social circle.
"But everybody's got to co-operate," Colby said.
Residents aren't allowed to declare a bubble for one particular event then change their minds for another.
Gatherings of 10 people are also allowed, however, they are not the same as a bubble, explained Colby. For gatherings of 10, everyone must maintain physical distancing.
"There is science behind, limiting gatherings to 10," he said. "If you roughly estimate (the number of cases) in society, you can actually figure out what is the likelihood, based on a gathering size, that there's going to be somebody there who's contagious."
This past weekend also saw Stage 2 of reopening for businesses and other services. Colby said by and large things in Chatham-Kent went smoothly with only some isolated complaints about people not maintaining physical distancing.
"But it's hard to know whether those are incidents related to family groups. If you're from the same household you don't have to physically distance, you could be at the same table when you're out there," he said.
Colby is "extremely worried that residents are forgetting about COVID-19 and physical distancing measures. As long as there are active cases, there is potential all the time for the virus to resurface he said.
"At the beginning, we had no cases, and then they started to trickle in, and they amplified. That can happen again because most of the people in Chatham Kent, and I think it's safe to say in Ontario, are not immune to this virus," he said.
Colby said slowly implementing changes as the province reopens is an easier way to identify what issues could cause a problem for a second wave.
Seventy vaccines by various researchers and pharmaceutical companies are currently in development, Colby said.
Among the front-runners are Oxford University and the AstraZeneca drug company, which are in the manufacturing process right now before fully testing.
Pfizer Pharmaceuticals is also developing a vaccine. Colby said he is not connected with any of those efforts.
"As far as I know this has never been done before where a company had such confidence in their product that they are going to manufacture it (before testing)," he said.
The several companies are estimating they will have vaccines tested and ready for the market by October. However, several factors could delay their launch, such as problems with testing.