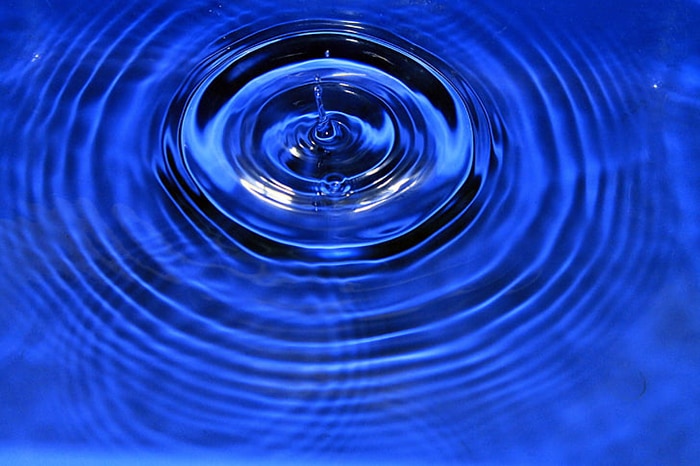 Municipal support cash for C-K small businesses just $200K for now
Imagine in your mind the sound a small pebble makes when it is dropped or thrown into a body of water.
That is also the sound that the municipal COVID-19 assistance money will make on Chatham-Kent's small business sector.
"Bloop!"
And that's what I heard in my mind when I saw council on Monday night allocating just $200,000 in grant money to help small businesses in Chatham-Kent impacted by COVID-19.
The reality is very few businesses were impacted by COVID-19 (apologies to Greenhill Produce, which is now clear of COVID), but a hell of a lot have been severely, massively, negatively impacted by the government-imposed restrictions to control the spread of COVID-19.
Most business owners understand the need for those restrictions to be put in place – to save lives. COVID-19 can wreak havoc on a community's senior population or on those with compromised immune systems.
We get it, and the powers that be deserve credit for acting quickly to help limit the spread of the virus locally, and to somehow keep it out of our long-term-care facilities.
In the meantime, businesses are hurting.
Small business is the backbone of this municipality, and they have been thrown a pebble.
Yes, said restrictions were put in place by senior levels of government. The municipality was essentially just following protocols outlined by the federal and provincial governments.
But the reality is businesses have bled, are bleeding and will continue to bleed in Chatham-Kent for some time to come.
And $200,000 isn't enough money to put the smallest of Band-Aids on these serious wounds.
It is a start. But for what? Two hundred businesses receiving grants of $1,000 each, or for 40 businesses to beneift from $5,000 each, or some combination in between?
The goal is to assist small business owners in their immediate needs to prepare their business, store or restaurant to be able to protect employees and staff as they reopen to customers.
Think of sanitizers, masks for staff, gloves, acrylic shields at points of sale, social distancing stickers for the floor, etc., even advertising. That money will be used by each business in a heartbeat.
It's also about a 10th of what the independent Chatham-Kent Economic Recovery Task Force recommended.
Council needs to be more proactive to support local business here. We have a total of $165 million in municipal reserves, including an arena reserve of $18.5 million just sitting there, as council seems to continue to hope senior levels of government will rally to throw cash around at big-ticket projects and fund two-thirds of a new arena in Chatham.
One can see the federal and provincial government allocating funds in support of businesses, however, to help keep the economy moving. Perhaps there will and should be a form of tri-partnership funding opportunities for all levels of government to be involved.
But we can't rely on such support. The feds and the province cater more to big business. This municipality must cater to Chatham-Kent business.
The initial grant is a start, but it is a far cry from what is required to support our businesses.
Another huge assistance for local business is for we, the consumers, to buy local, shop local whenever possible. This, in fact, is the most important factor in local economic recovery.
In these COVID-19 times, some of you will prefer to shop the safest way possible (and that is different for each and every one of you). But with five active cases here, all of which are self-isolating, walking into a store in Chatham, or Blenheim, or Wallaceburg, or wherever in C-K – one that is taking precautions against the potential spread of COVID-19 – is pretty safe.
Use hand sanitizer. Use tap to pay to minimize additional contact. Wear a mask. Take a list and stick to it to minimize time in store.
If you just don't feel safe going into a store, that's fine as well. Please consider, wherever possible, shopping online locally. Many stores offer storefront pickup or even home delivery.
Because purchasing your items or services from a locally owned business will help not only the local business, but its employees, and as a result, every store at which they shop as well.
Keep it local wherever possible and we all benefit.
There is a hidden price for deal shopping online and using big corporate box outlets.
Be part of the solution for C-K. That means supporting C-K businesses.