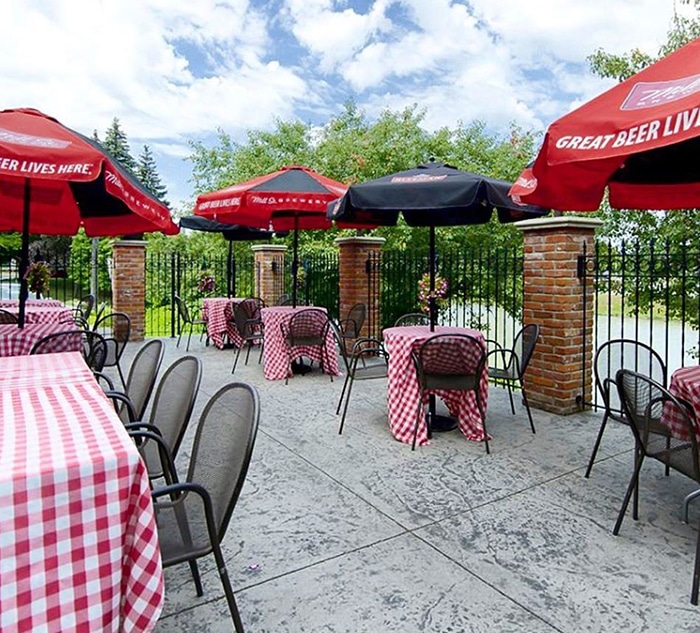 Jenna Cocullo, Local Journalism Initiative
Doug Ford's decision to proceed with Phase 2 of reopening the economy has left Chatham-Kent staff and councillors scrambling to loosen restaurant restrictions that will allow the expansion of patios.
The municipality's Community Development Advisory Committee (CDAC) discussed how restaurant businesses can reopen as quickly as possible at Tuesday night's meeting.
The sub-committee is endorsing that all temporary patios shall only be permitted for existing restaurants, bars, food trucks and other food and drink establishments, so long as they adhere to all provincial and local public health guidelines related to COVID-19. Required on-site parking may now be used for a temporary patio.
The regulations will be communicated to business owners, despite not having official council approval.
John Norton, chief legal officer of Chatham-Kent, said that staff learned about the Phase 2 reopening the same time Ontario Premier Doug Ford was on TV making the announcement without any advance warning.
"That's how all of these announcements have been made. It's interesting because as a lawyer, we're always looking for the written regulation to be passed and often he's making the announcement and then the rule or the regulation isn't even being drafted for another day or two. So, we've had to scramble all through this crisis," Norton said.
As a result, the sub committee decided to endorse recommendations for patio usage, and restaurants will be allowed to implement them as early as Friday, without approval from council (the next meeting is set for Monday).
"We don't want to have to tell (restaurant owners), they have to wait all weekend, until Monday's council meeting, when council can approve something," Norton said.
Aside from the technical issues, the patio system is not perfect, said Wallaceburg Coun. Aaron Hall, who chairs the committee. Restaurant goers will not be able to go inside should it start raining.
Staff must ensure washrooms are available and increase frequency of cleaning and disinfection to prevent COVID-19 transmission.
Some of the rules and regulations for patios are:
Outdoor theatrical performances or audio/visual presentations, live music concerts or shows are not permitted.
For patios in parking lots, the required number of designated accessible parking spaces must remain available for parking use, and designated fire routes and sight triangles must be avoided.
Temporary patios must not extend in front of adjacent tenant spaces, exits, or beyond business frontage without written permission from the affected property owners and tenants.
Umbrellas are permitted, however, they must stand at least 2.1m (seven feet) above the walking surface, and temporary tents, canopies or shelter structures less than 60 sq. m (645 sq. ft.) are permitted.
Platforms, decks, stages and portable toilets are not permitted.
A solid barrier shall be installed where a patio is adjacent to any vehicle movement areas. Cooking of food and drink preparation is not permitted on temporary patios.
A minimum 1.5 metres' clearance from fire connections and hydrants must be maintained on a temporary patio, and a fire extinguisher must be available within 15.2 metres of any part of the temporary patio.
When the perimeter is enclosed, a temporary patio with capacity for more than 60 people must have two separate exits.
Municipal officials are authorized to inspect all temporary patios and request adjustments. Temporary patios permitted under the guidelines extend no later than Jan. 1, 2021, and the municipality may terminate the permissions with 24 hours' notice. The business owner is responsible for obtaining all relevant permissions.
Correction: An earlier version of this article stated that patrons would not have access to washrooms. This was based on a comment from a discussion at a municipal committee meeting. We have corrected the statement and regret the error. Patrons may use washrooms and businesses must provide access to customers.
Comments
comments