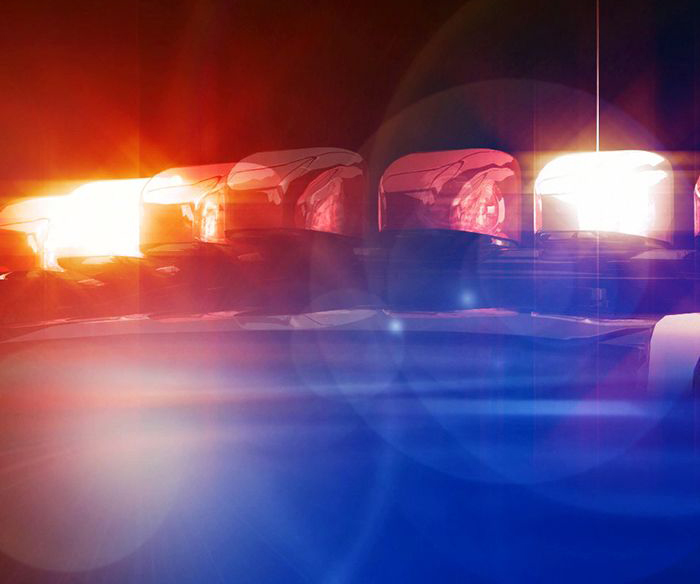 CK police say they are looking into body cameras
Jenna Cocullo, Local Journalism Initiative
First Nations across the country, including Delaware First Nations, are mourning and feeling the effects of the death of an Indigenous woman shot five times by police officers.
"We all mourn this loss as our own because it is our sister, it is our mother, it's our daughter," said Kamryn Whiteye, an Indigenous Youth leader of the Delaware Nation. "We feel their pain and we know their struggle. We will amplify their voices and use our own to bring light to the many injustices that we face today."
One week ago, Chantel Moore, a 26-year-old Tla-o-qui-aht woman, was killed in Ville d'Edmundston, N.B. after being shot five times by police who were carrying out a wellness check. She moved to New Brunswick to be closer to her daughter.
"First I'd like to start by sending my condolences to the family of Chantel Moore, and I will continue to say her name until we, as a society, get justice for her wrongful death," Whiteye said. "In my own perspective, I believe that these police officers need to be charged for the wrongful death of Chantel Moore."
The death of Moore also comes at a time when the United States and Canada are protesting/marching against police brutality in the wake of George Floyd's and Breonna Taylor's deaths by police.
"My perspective on what needs to happen is to minimize the police force and add extra years of training. There needs to be more hours of training and cultural sensitivity," Whiteye said. The Delaware Nation primarily deals with the Ontario Provincial Police.
Calls to minimize the police force by defunding the police have gathered steam in Ontario cities such as Toronto, Windsor and London. For some, that means decreasing police budgets to focus on crime, and diverting the remaining funds to other social services that are better able to help those in need. For others, it means an abolition of police services altogether.
On Tuesday, Premier Doug Ford said at a press briefing that he does not believe in the concept and thinks more effort needs to be put into officer training.
From a Chatham-Kent lens, Mayor Darrin Canniff said he would not support the idea of diverting police funds to other services.
Eighty-nine per cent of the C-K Police Service budget goes toward salary. Canniff said that would mean cutting staff while maintaining the same volume of calls (160-180 per day).
However, the idea behind diverting police funds is that experienced professionals would answer non-criminal calls instead of the police.
"Wellness checks should not be met with police presence," Whiteye said. "They should be met with an experienced professional. Let's start there. It's sad. We, as Indigenous people, wish things could be different. Police aren't trained properly in de-escalation with people of colour. There should be a professional that provides these wellness checks or is escorted by police."
Whiteye said even in Canada there is a need to have body cameras that operate "every shift, every hour, every minute, every second."
"Too often, a police officer's word is trusted over an individual. They should not be held at a higher standard," Whiteye said.
She said the police presence has been nothing but harmful to generations of Indigenous people across Canada, citing instances in the Wet'suwet'en protests where unarmed protesters were met with police violence and force as an example.
"The RCMP in Canada was created to control Indigenous groups and continue oppressing the people of the land," according to Whiteye. "There is a longstanding history of inflicted violence and racism within the system of these colonial constructs."
With regards to police cameras in Chatham-Kent, Deputy Chief Kirk Earley said the police service has been thinking about the idea since the technology first came out, and their 2021 business plan will address it.
"It's something we're going to start to study in probably about two years from now just because there's several police services testing it out," Earley said. "Once we see what works in other areas similar to ours, that's something that we'll look at in the future. It's definitely something that the chief and I both agree with and it's something that we feel can protect all of our community and our officers."
He added that cost of implementing the technology could run in the millions, with large costs coming from the storage of the information. Privacy issues were also a concern.
"There needs to be Nation-to-Nation relationships with the police force and person of colour communities. If there is not, police forces should not be allowed in these people of colour communities or dealing with people of colour," Whiteye concluded.
Editor's Note: Whiteye also asked society and the media to stop sharing Moore's picture out of respect to her Indigenous way of life, saying her family had released this information across social media earlier this week.