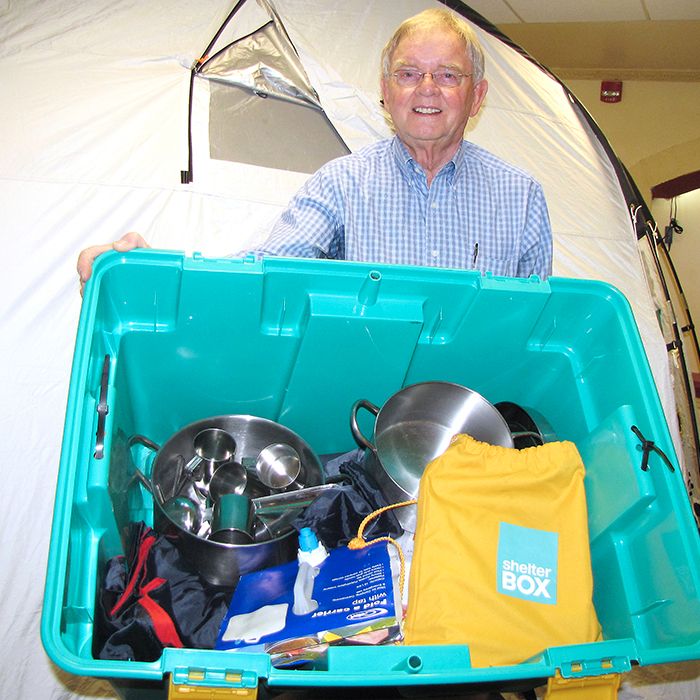 By Bruce Corcoran
On a solemn and sodden Friday afternoon, family, friends and fellow Rotarians said goodbye to Keith Koke.
Koke, 82, passed away recently at the Chatham-Kent Hospice, a mere five months after his wife, Marty, and brother, Ed, passed away.
For most of those mourning Keith's passing, it had to be done from a distance due to COVID-19 restrictions on numbers of people for funeral gathering.
Wally Romansky, a longtime business partner with Ed and Keith Koke, said staff at MC Business Solutions and MicroAge Chatham watched the funeral service via Internet streaming, and gazed out the windows as the funeral procession went down Queen Street.
About 50 fellow Rotarians lined Queen Street further south, braving the heavy rain, near Rotary Park, to bid farewell to their friend.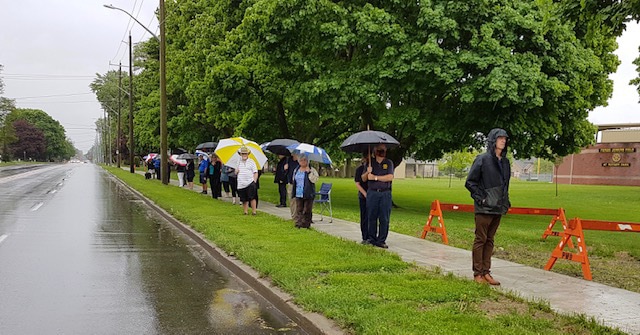 Don "Sparky" Leonard said Keith would be missed.
"It would take a lot for anyone to replace Keith Koke in Rotary locally. Some people referred to him as 'Mr. Rotary,'" he said. "He was admired everywhere. Everything he would do would just be truly out of kindness."
Leonard said he got to know Keith about eight years ago and became in awe of the man's can-do attitude.
"For the Shelter Box project, he darned near raised $100,000 on his own. I just looked at him and thought, 'This guy is something special,'" the current district governor for Rotary said. "I came to find out that he was not just doing things for the community, but for the world. He'd go on immunization trips, helping to distribute vaccines for polio. He'd be over in India."
The Shelter Box program raised money to equip and deliver Shelter Boxes, which have everything from tents and water purification equipment for a family in them, to areas where natural disasters have devastated communities around the globe.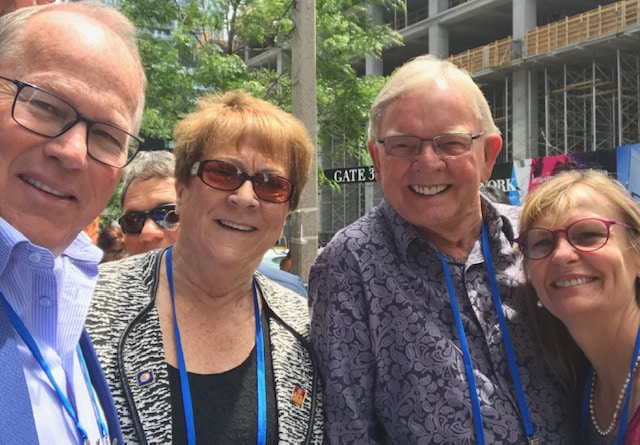 Keith's compassion and support also extended beyond Chatham-Kent's borders in other ways. Leonard said he was a champion of Rotary across the district, which encompasses southwestern Ontario Rotary Clubs, as well as a number in eastern Michigan.
"For 12 weeks in a row, Keith got into his car and drove to Livingston County, Mich., (for their weekly meetings that started at 7:30 a.m.) and helped that club get formed. To this day, they still refer to him as the godfather of the Livingston County Rotary Club."
Livingston County is a two-hour drive away from Chatham.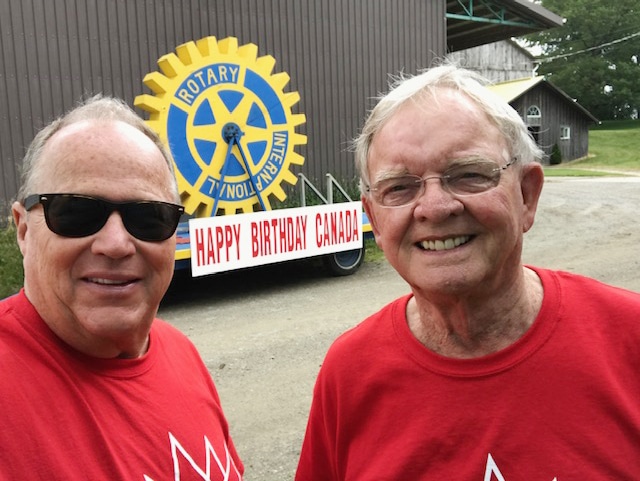 Romansky said the loss of Keith leaves a void.
"He's really going to be missed by our staff, by the community and by Rotary. He's irreplaceable," he said. "It's very somber around the office these days."
Furthermore, MC Business Solutions is celebrating its 60th anniversary, as Ed and Keith started the business back in 1960. Celebrating with the loss of the pioneers of the operation is difficult.
Romansky said he worked with Keith for 45 years, and was a business partner the last 35 years.
"Keith was still managing Express Copies in Chatham and Wallaceburg. He was very active and was still coming into the office most days," he said.
For those who didn't know Keith, they may have known his geese. He kept a small flock of white geese at the back of his home, which backed onto the Thames River in Chatham.
"It was a talking point for everyone driving by on Grand Avenue. Everyone would look over to see how they were doing," Romansky said.
Keith will be missed, but he will not be forgotten.
"As a (Rotary) governor, I want to create a Keith Koke award. We will form a committee to select winners based on the values Keith brought to Rotary," Leonard said. "It's something I think is very important for his legacy."