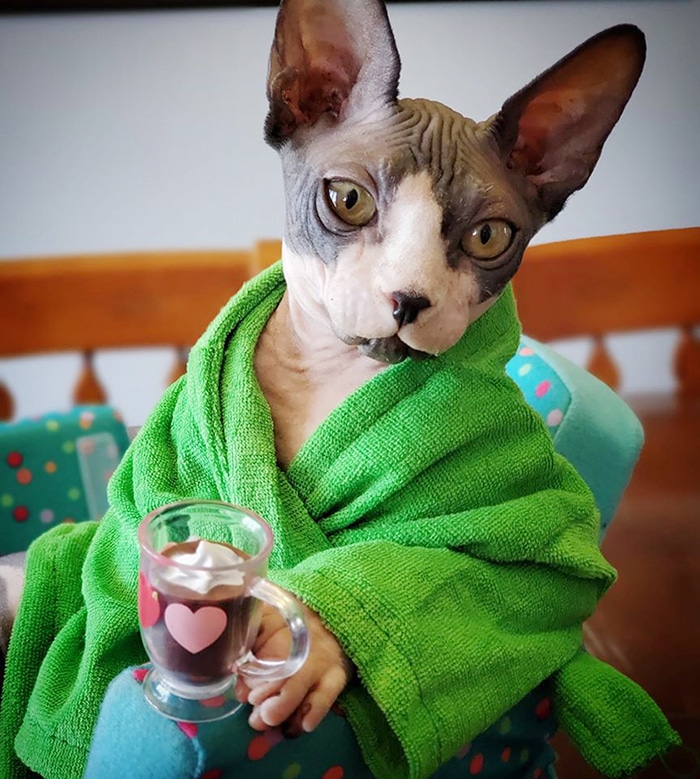 Jenna Cocullo, Local Journalism Initiative
There's a new star in town, Ron Cat.
And he's here for you via social media, dressing up in his Chatham home and bringing smiles to folks across the Internet.
Ron is a six-month-old Sphynx. Being a hairless cat, he tends to appreciate the added warmth of clothes, unlike his furred relatives.
So one day his owner, Tara Doughty, tried one of her daughter's doll sweaters on him.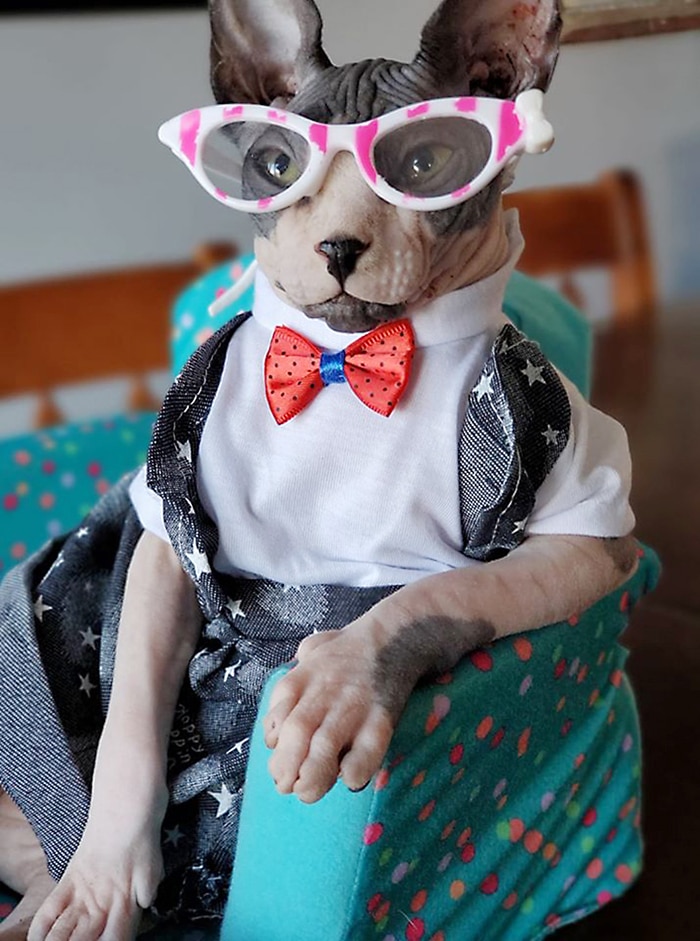 As soon as Ron was put in his outfit, he started purring and nodding off to sleep.
The result was unbelievably cute, so Doughty decided to post it on Facebook for fun and got an unbelievable response.
"Realizing Ron made so many people smile, I went a little farther," his owner said.
Doughty posted more pictures of Ron on the Facebook group Chatham Rant and Rave and again received an overwhelming response and smiles.
Soon, people requested he get his own Facebook page so they could follow his daily theatrics.
So Ron Cat (Facebook) and Bald Ron Cat  (Instagram) were created.
"My daughter and I set them up and his popularity pretty much exploded from there," Doughty said.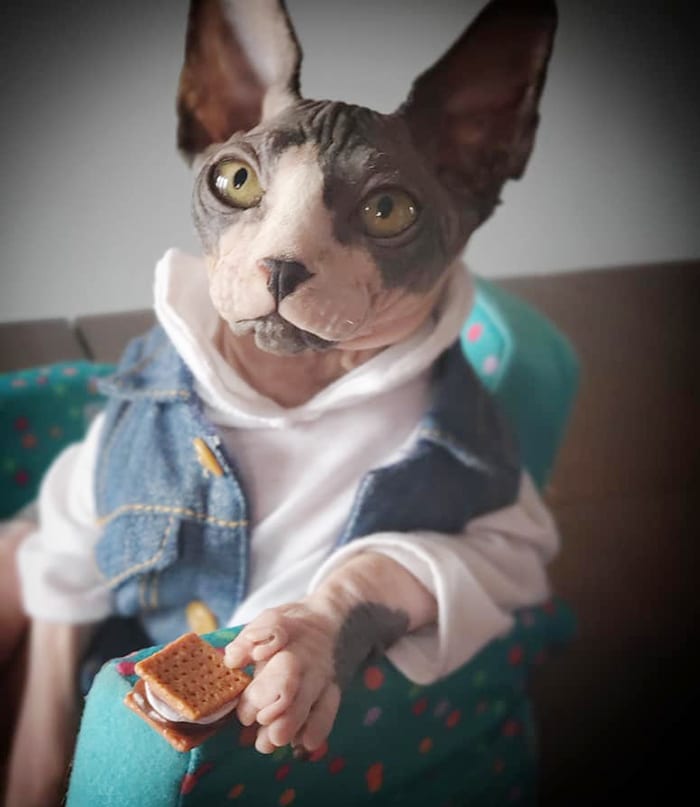 Doughty has worked as a registered practical nurse at Riverview Gardens for 15 years.
"Being in a pandemic and being a front-line worker, I realized the value in these small rays of happiness."
Ron has an unbelievably sweet and gentle demeanour and seemed to truly enjoy posing, his owner said.
When he is not curling up in his chair for a nap, he is posing for photos knowing he is getting his favourite treat at the end of the shoot.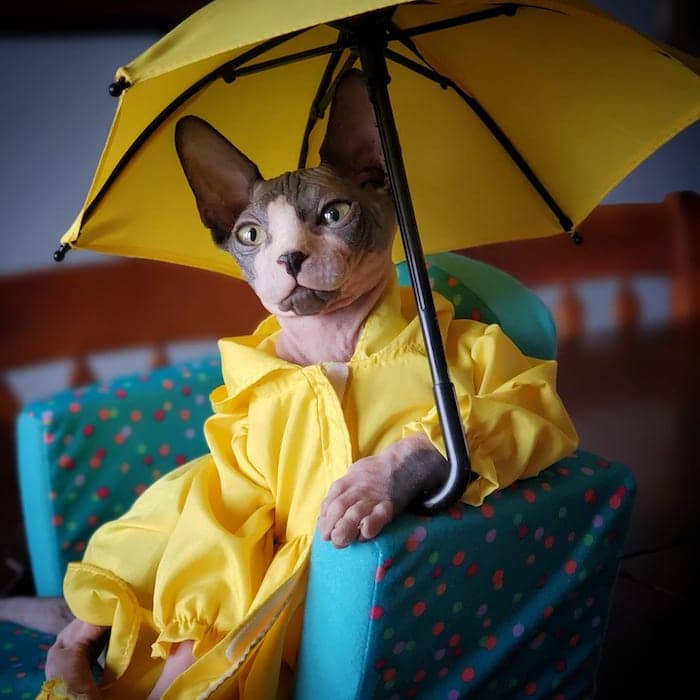 "He truly is just a really neat guy with an exceptional temperament and a knack for bringing smiles," she said.
Ron is so famous that he donated a "signed" print of his paw to a grassroots cat rescue group, Trap Neuter Release. The group raffled off tickets for a duck race and made a few hundred dollars for their cause. The winner got his photo.
Ron is going to continue his modelling career as long as people are smiling.