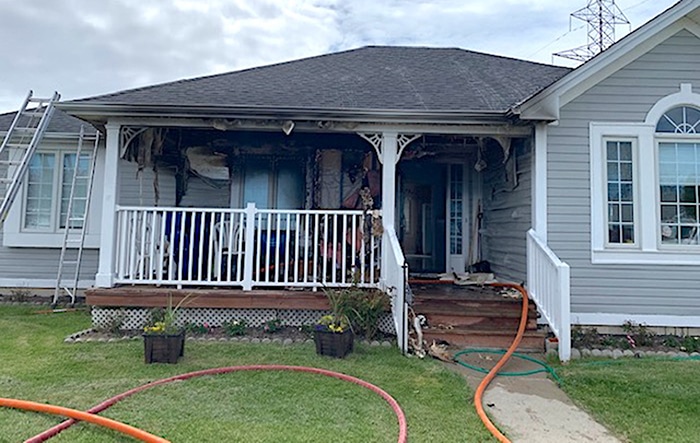 No one was injured in a $100,000 house fire in Tilbury yesterday, according to Chatham-Kent fire officials.
Firefighters from Merlin, Tilbury and Wheatley ultimately responded to the fire, but Station 19 in Tilbury got the call about 3:45 p.m. to a report of a fire at a home on Queen Street.
The fire started on the front porch and quickly spread into the attic, officials say.
Comments
comments