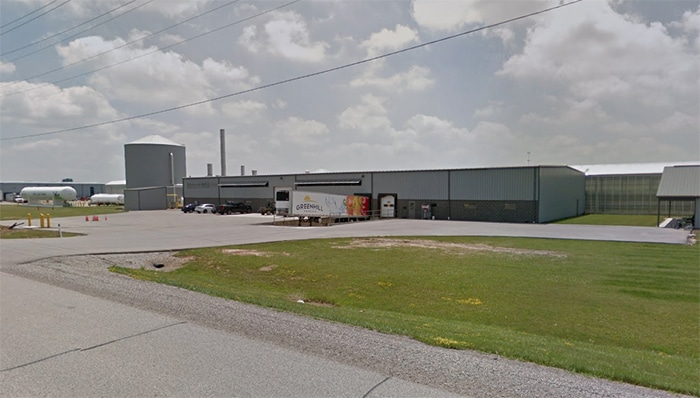 Testing follows 17 more COVID positive results
Jenna Cocullo, Local Journalism Initiative
Nearly the entire Greenhill Produce workforce is being retested for COVID-19, according to Chatham-Kent's medical officer of health.
A backup in Ontario's laboratory system has left 249 tests still pending. The Kent Bridge greenhouse employees were tested on May 7 and 8.
During a Thursday morning press briefing, Dr. David Colby gave an update on the outbreak at a press briefing.
"That's the latest wrinkle in the saga," he said.
The first wave of cases were confirmed on April 26 and mounted to 52 last week before a second outbreak occurred.
"I did the whole workforce again. Things like this require a lot of scrupulous work and so I retested all of them again, and how I proceed after this depends on what these results are," Colby said.
Out of the retests 17 results came back positive, all of which were confirmed positive on May 13.
Colby said the 17 positive individuals were all from a group that had been in contact with the initial infected worker, and were ordered to isolate.
The employees initially tested negative but were suspected to have been exposed and were retested. Normally only those that have a high index of suspicion get a retest, Colby said, but to be safe Public Health is doing the whole workforce again.
READ MORE: COVID-19 breaks out in Kent Bridge greenhouse
READ MORE: 17 Greenhill employees who tested negative now positive
Colby said that any medical test, not just the COVID-19 diagnostic test, can come back with false positives and false negatives when testing populations that are not symptomatic. With COVID-19 in particular, a positive won't turn up until at least the sixth day of infection.
"And it may occasionally take longer than that. So there's really no way around that. Really, a negative result is a snapshot in time, it doesn't mean that you're going to be negative forever. You could already be infected and the swab was taken too early," he said.
Nearly half the workers at Greenhill are native to Chatham-Kent. Only two out of approximately 115 have been found positive. Of the migrant workers who were housed in the bunkhouse environment, half ended up being infected, although Colby said the outbreak was likely caused by one of the locals.
"We have not seen any evidence that the virus is spreading within the greenhouse itself. It seems to be spreading the bunkhouse environment," he said.
The initial 52 positive individuals went through their infection period, none of which got very sick and were all cleared back to work on the weekend, according to Colby who added he does not believe they went back to work too soon.
READ MORE: Local likely caused Greenhill Produce outbreak