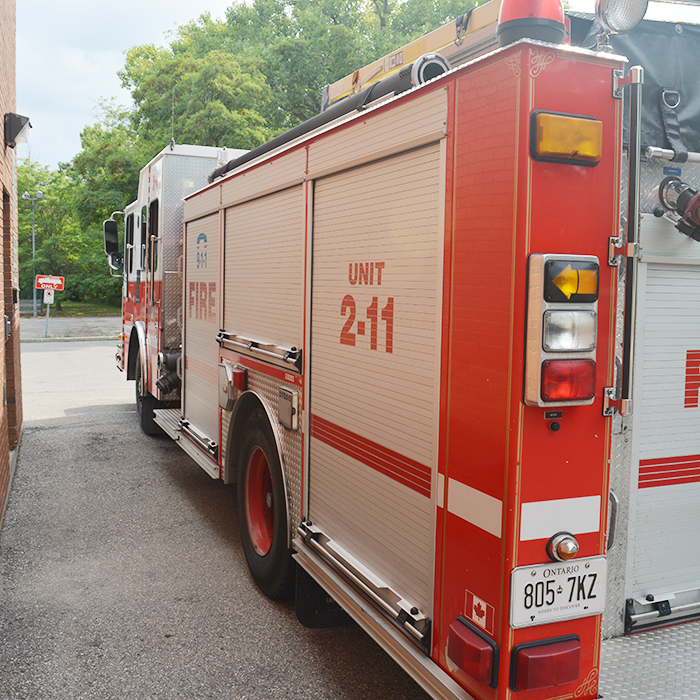 By Bruce Corcoran
So far, so safe for firefighters in Chatham-Kent.
Fire Chief Chris Case said not a single firefighter has contracted COVID-19 to date.
"I am pleased to report that we have no firefighters or EMS staff who have tested positive for COVID-19 at this time. Knock on wood," he said. "I am relieved even to get this far. It's been our number one fear. We have to protect our staff as we continue operations."
That protection has impacted all fire halls. At the part-time halls, restrictions are in place for the number of firefighters allowed at the halls at any one time, not including during calls, and restrictions are tighter at Stations 1 and 2 in Chatham, and Station 3 in Wallaceburg, halls that host full-time firefighters.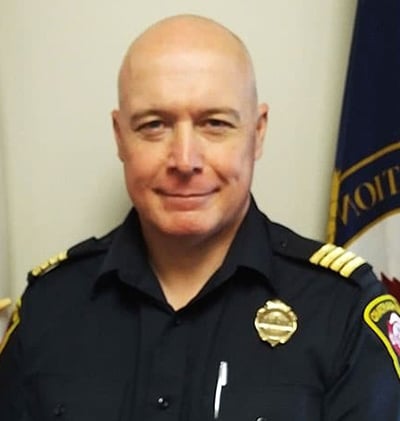 "We've restricted the amount of time volunteer firefighters are in their hall, restricted their amount of training. Volunteer hall chiefs have people working in small groups making sure equipment is cleaned and ready to go," Case said.
At the full-time halls, restrictions are tighter.
"Unless you have a really good reason for being there, good luck getting in the door," he said.
In addition, the full-time chief officers are spread around, with one each in Tilbury, Wallaceburg, Bothwell and Chatham, Case said.
"We've spread out the command team to try to create some isolation. Our administrators are working remotely or come in on a rotational basis," he said.
For anyone who has a shift at a full-time hall, including top fire personnel, you have to pass the temperature test.
"We've changed life quite drastically in the halls. We immediately brought in medical monitoring for the start of each shift. Every firefighter gets their temperature taken at the start of the shift. Anyone coming into our fire halls has to be medically screened," Case said.
Furthermore, if a firefighter doesn't feel well, he or she is asked to call in sick.
The 24-hour shifts remain in place, and firefighters at each hall practise social distancing whenever possible. Case said everything is thoroughly cleaned regularly as well.
"We do a deep clean of each station twice a shift. Whenever we come back from a call, the (truck) cab gets wiped down. And at 7 p.m. Everyone's temperature is taken and then there is a deep clean of the station done," he said.
The maximum number of firefighters on a single truck responding to a call is now four, Case added. Social distancing is all but impossible in the trucks and on the scene of working fires, however.
Firefighters have been supplied personal protective equipment (PPE) for when they attend medical calls with EMS as well. Case said firefighters will be equipped with gloves, masks and face shields.
"We didn't operate like that before. We got our guidance that you need a certain amount of PPE for handling a COVID-19 person. We have the equipment now to attend anyone who may be COVID positive," Case said. "Our crews are still attending medical calls, responding with EMS."
Case said protocols are in place should a firefighter test positive for COVID-19.
"If we did get a positive case, it would immediately have to be passed over to Public Health. That person would have to be isolated," he said. "Then, depending on what Public Health advises, we could lose that squad (the firefighter's immediate coworkers). We could lose four firefighters out of that platoon as they self isolate."
Case said the service could move people around as needed, but a large outbreak would be very problematic.
"We can't simply open a box for new firefighters."
Case thanks the community for following COVID-19 guidelines, adding the efforts appear to be working.
"We're in a much better position compared to some of our neighbours," he said.
Through it all, firefighters are still putting out fires and attending car accidents.
"Crews are doing their best. It's near impossible to maintain social distancing when fighting a fire," Case said.
And that is why the chief has extended the ban on open campfires, fire pits and recreational fires.
"The only thing we're trying to cut down on is people having open campfires. You can still have smaller, contained fires in approved devices," Case said.
Those include chimineas and propane fire tables, for example.
"We have had two calls in the past month where open burns have spread. You may have a family around a fire, but if it spreads, you have firefighters and even police on hand as well," the chief said. "We're not trying to be the fun police; we're trying to maintain the integrity of the firefighting force. Small fires and recreational burns in approved devices, we are ignoring. It's the larger fires we're trying to prevent."
Case said he and his family miss their campfires as well.
"My wife is livid that we can't have a campfire. As a family, we love sitting around a campfire," he said, adding it is something he had never done prior to moving to Canada from England in 2016.