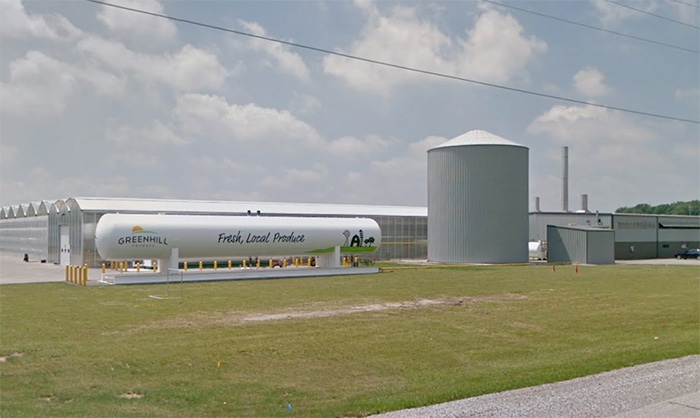 Jenna Cocullo, Local Journalism Initiative
An advocate group for migrant workers is asking the province to immediately suspend any agricultural workplace from operating until it is fully sanitized and the workers are provided with full Personal Protective Equipment (PPE) as the COVID-19 pandemic continues.
Justicia for Migrant Workers (J4MW) posted an anonymous letter written by a migrant worker at Greenhill Produce, following an outbreak where 51 employees contracted COVID-19.
The letter alleges that workers who tested positive and negative are still living in the same house, sharing utensils and the same bathroom.
Chris Ramsaroop, organizer with J4MW, said the organization verified that the individual who wrote the letter was really a Greenhill Produce employee. In addition, several other members in the community gave similar reports on the working conditions.
J4MW issued a letter to both the provincial and federal government urging for an investigation into migrant worker conditions during the pandemic.
Chatham-Kent-Leamington MPP Rick Nicholls said he heard of the issue and was "satisfied" with Greenhill's response after speaking with the owner Rob Geertsema on the situation. Nicholls said due to COVID-19, he has no plans to visit the site or speak to the workers directly to investigate.
Greenhill Produce's general manager Justin said they are taking every precaution to protect the health and safety of their employees and are working closely with Chatham-Kent Public Health.
"We talk to our employees regularly to let them know we are here to support them and to let them know we are taking all health guidelines seriously," he said. (CK Public Health) are directing all our protocols and isolation activities on farm including mandatory active screening, physical distancing, accommodation specifics, requiring all employees to wear masks and glove at all times, instituting strict sanitation processes to be executed twice a day, and erecting physical barriers where needed."
Geertsema said they are paying the workers full salary during the quarantine period and assured that no one will lose their jobs.
Greenhill is also paying for their groceries and medication, but Ramsaroop says that is not enough, as employees need government protection across the board.
J4MW would like to see hazard pay as an addition to the minimum wage salary of $14 to recognize that workers deemed essential labourers should be compensated beyond minimum wage, especially when employed under dangerous working conditions.
Migrant farm workers have their health coverage tied to their work permits, creating two main concerns, said Ramsaroop. First, that the employers will send the workers back to their home country before they fully recover, which could last months. Second, with health coverage tied to a worker's permit, once it ends, migrant farm workers can lose their health coverage whether they are ill or not.
Dr. David Colby, Chatham-Kent's medical officer of health, said they first tested six symptomatic individuals at Greenhill on April 21 and denied allegations that Public Health took too long to respond. He also added that the symptomatic were immediately isolated from the rest.
Ramsaroop said he doubts the migrant worker's complaint is being taken seriously, and if there are community members who don't understand the structure of the program, they "need a serious wake up call."
"The concern is this, that migrant workers, because of a tied work permit and the fear that they have, are not going to be able to work in the following year," he said, noting that is tough for any individual to speak out against their place of employment. "But for a worker, who is tied to an employer, who may not call them back the following year, the fear is heightened."
"We want a voice; we are so afraid to talk, we are afraid we get sent back home. This is our job, this is how we survive, this is how we take care of our family back home," the letter stated.
Comments
comments