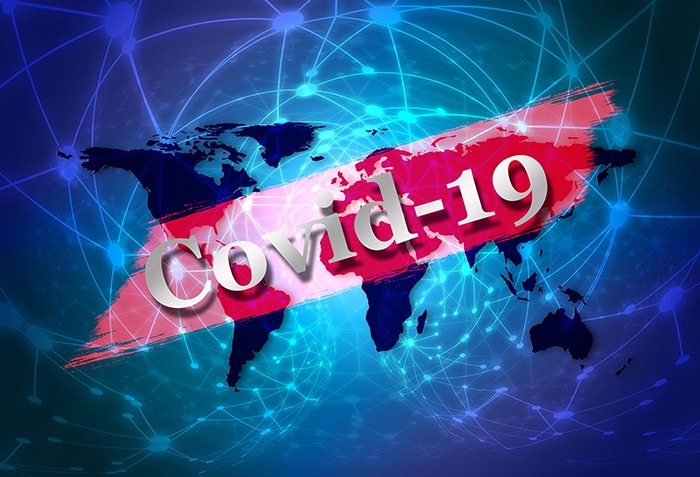 Chatham-Kent saw its biggest jump in COVID-19 cases on Monday, with now five new positive cases confirmed.
All five individuals are self-isolating and their cases are related to close contact with a traveller. Two are women in their 60s, while two are male, one in his 60s and another in his 30s. Information regarding the fifth individual will be released shortly.
To date, there have been a total of 17 positive cases in Chatham-Kent, four of which have been resolved and one resulting in the death of a woman in her 80s who was hospitalized because of the virus.
Dr. David Colby, medical officer of health for Chatham-Kent, informed The Chatham Voice of the fifth case, which he found out only an hour ago, as we were interviewing him about the recent spike in cases.
From March 17-April 1, there were nine reported cases of COVID-19 in Chatham-Kent; in the last four days that number almost doubled, with eight new cases.
Colby said Monday's five new cases and the previous three, reported on April 3, were all people identified from epidemiological follow-ups from the people who had been previously tested positive.
Colby said the eight recent individuals were all in self-isolation before they got their test results back, as a precaution once they were suspected of carrying the virus.
"I am happy we've been proactive enough to get this done," said Colby. "There have been no surprises yet regarding all the cases that have come in because we knew they were in contact with individuals that travelled."
The public is expected to see the effects of the self-isolation and mandatory shutdown policies in next week or two, said Colby, as they are still picking up cases of returned travellers and their close contacts. So far, no cases of community spread COVID-19 cases have been confirmed, all have been travel and close contact related.
Colby said to date, 357 people have been tested in C-K, of which 295 have come back negative and 45 are awaiting results.
Colby is once again reminding the public to self-isolate, maintain physical distance when out for essentials, wash hands frequently and use hand sanitizer.
Comments
comments