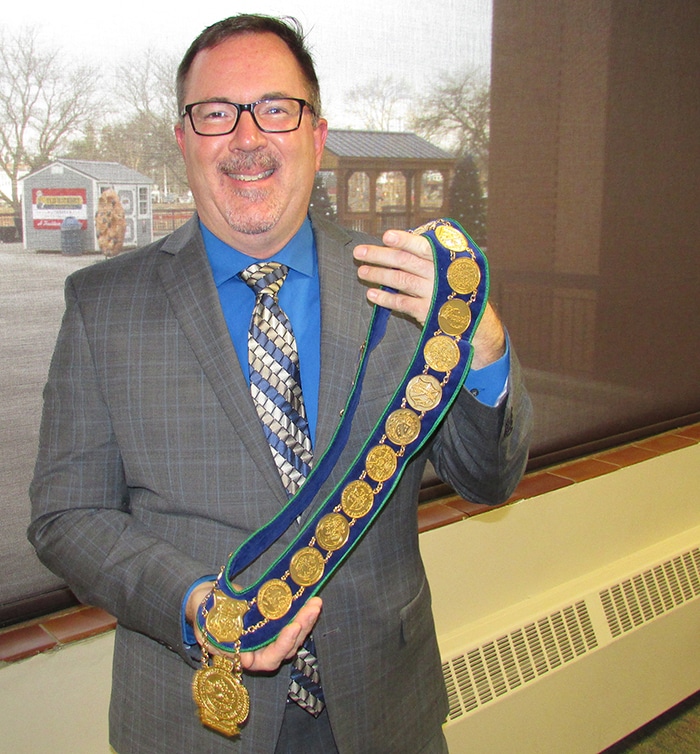 By Bruce Corcoran
As the prime minister is in self-isolation trying to run the country, Chatham-Kent Mayor Darrin Canniff is self-monitoring as his wife recently returned from Florida.
Canniff said his wife, Christine, is in self-isolation, while two of his children are on the way back from Florida with their grandparents.
"Christine's parents are driving back. They're en route now and will arrive sometime tomorrow," the mayor told The Chatham Voice.
He said he cancelled his planned trip with the family, but his wife and two children left last week, "prior to any travel advisory." She came home after just three days in the sunny south.
"She's been self-isolating since she got back. The kids will self isolate when they return," Canniff said. "They've been self-isolating in Florida as well. As soon as they come back, they are in the basement."
Canniff said he is keeping away from his wife during the 14-day isolation period.
"I've been self-monitoring. I have no symptoms. I'm following what Public Health is telling me to do," he said.
Inside the Canniff home, the mayor said he and his wife are making do. He's doing the cooking and taking the food down to her bedroom, he said.
"And I'm washing my hands constantly. Everything public health has asked me to do, I'm doing."
Canniff admitted he is still going to work, but is maintaining the two-metre separation for self-distancing.
His meetings take place not in person, but on the phone.
"This is what everyone should be doing. Everyone should be well aware of how the self-isolation works and how self-monitoring works," Canniff said. "It is a really crappy situation overall."
As for the vacationing children, Canniff said he and his wife briefly considered getting them on a plane and getting them home, but letting them return with their grandparents made more sense.
"It was safer for them to stay in Florida an extra few days in a rented house than to hop on a plane and possibly be exposed," he said.