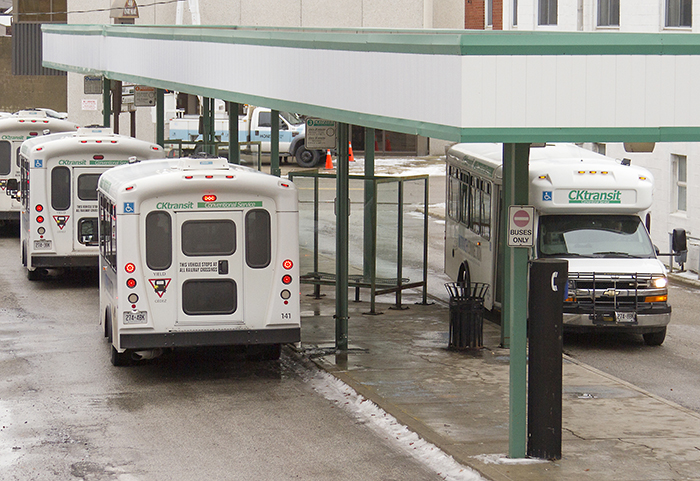 Public transit in Chatham-Kent will feel the impact of COVID-19.
CKTransit is announcing a reduction in service effective March 21, in response to limited staff resources and a severe decline in ridership.
Routes 1, 2, 3, and 4 will operate from 8 a.m. to 5 p.m. only, Monday-Saturday, on a 30-minute schedule.
Route 5 is suspended. Route 1 will service the bus stop in front of the hospital and courthouse.
CKTransit On-Request evening service, which was only recently announced, is suspended.
The 6:45 p.m. departure for Inter-Urban Routes A, C, and D is suspended. All other Inter-Urban route departure times from the Chatham Terminal remain in place.
Chatham and Wallaceburg Accessible hours are reduced to 8 a.m. to 5 p.m., Monday-Saturday.
Changes are in effect until further notice.
Comments
comments
« Use common sense Tax exemption cancellations cost C-K taxpayers $150K »