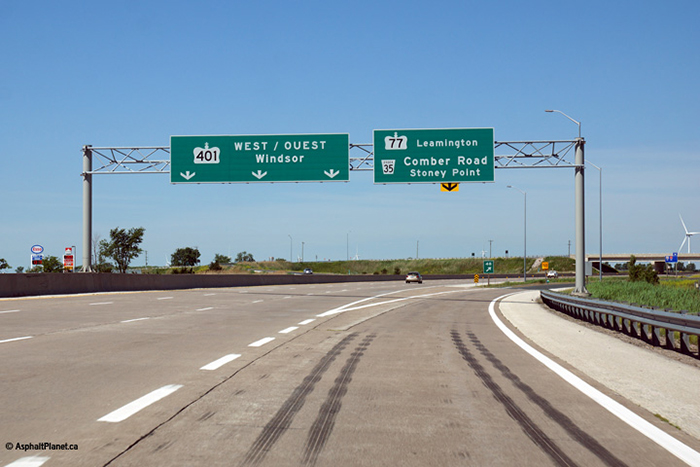 This from the Ministry of Transportation:
Today, the province took the next step to deliver on its commitment to improve safety on Highway 401 between Tilbury and London. Ontario is proceeding with an Expression of Interest to procure a contractor to widen and install concrete median barriers on the first 11 km of the project between Tilbury and Merlin Road in Chatham-Kent. This is part of the government's plan to build safer and better highways to get people and goods moving to support Ontario's economy and quality of life.
"We are committed to making sure that our transportation system works for all Ontarians," said Caroline Mulroney, Minister of Transportation. "Ontario's roads are among the safest in North America – and our government intends to keep it that way."
The project involves widening 11 km of Highway 401 from four to six lanes, a new storm sewer system, safety improvements, and the construction of the concrete median barrier. Building a concrete median barrier will help improve safety and reduce the likelihood of cross median collisions.
"People's safety on Ontario's roads and highways, especially on Highway 401, is one of our government's top priorities," said Jeff Yurek, MPP for Elgin-Middlesex-London. "Our government continues to take real action on our commitment to widen and install concrete barriers on this dangerous stretch of highway to make our roads safer for drivers and get people where they want to go across southwestern Ontario faster."
The government is committed to building a better transportation network to connect people to places across southwestern Ontario. The province released its first regional transportation plan, Connecting the Southwest, to address the unique needs of the region and get people where they want to go, when they want to get there.