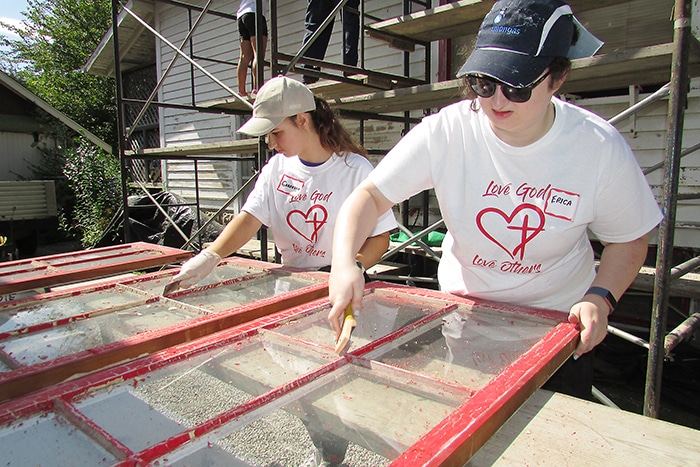 Generally, if something sounds too good to be true, it is.
Mike Maroney, pastor at First Presbyterian Church in Chatham, said that's not the case with Backyard Missions.
First Presbyterian teams up with First Christian Reformed Church to conduct the Backyard Missions Project each year.
They undertake a joint mission project in the city of Chatham. Over two days, a group of volunteers transforms the outside of a house for an individual in need.
They are on the lookout for their 12th project, which is slated to take place this August.
Maroney said one of the most challenging parts of the annual effort is finding the right project and getting people to apply.
"Oddly enough, one of the more difficult things is finding a project," he said. "We do get people who exceed what we do, a fair number of them. We had one lady show us a disastrous amount of mold in her home. We feel bad."
But that's outside of their scope.
"We don't tackle inside work. We don't do roofs. We can't really replace windows and doors," Maroney said. "Generally speaking, we're doing repairs outside. We've built wheelchair ramps, done fences. Some of it is more than just cosmetic.
"We want a sufficient amount of work that the person would never be able to do on their own. Whether that's due to health or age, whatever," he added.
There is no charge. The work is all voluntary.
"Others think there has to be a catch," Maroney said. "There are absolutely no strings attached. There is no cost. It's simply an act of kindness."
The people of the Backyard Mission Project just want enough work to keep them busy for two days, helping someone who would otherwise not be able to do the work themselves.
For more information, visit www.firstchatham.org.
Comments
comments