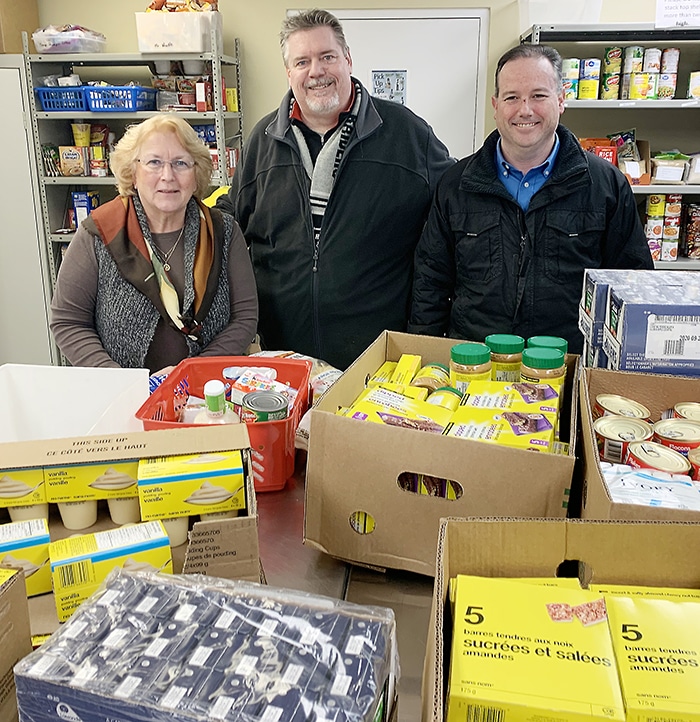 Why didn't we start this years ago?
That was my thinking when fellow Chatham Voice staffer Sarah Schofield and I toured around Chatham on the morning of Dec. 20, picking up and dropping off non-perishable items for the two food banks in town.
After speaking with Nick Cadotte at CKXS in late November about a foodraiser he was part of in Wallaceburg, I started thinking of ways to help out here in Chatham. It was very last minute, so I thought we'd have to approach a specific group of retailers who are quick to help support others in the community.
Who better than members of the Chatham Auto Dealers Association?
Despite the tight turnaround time, we were able to get six of the local dealers to come on board. Heck, I couldn't get finished my sales pitch with some, as they were eager to help.
The participants were quick to hop on the idea where we, The Voice, took $100 from each quarter page ad they would run in the Dec. 20 edition and purchase items for Outreach for Hunger and the Salvation Army.
We ultimately wound up with $700 to spend, thanks to Van Kesteren Hyundai (took two spots), Chatham Chrysler, Victory Ford, Lally Kia, Chatham Nissan and Volkswagen Chatham. But we didn't go out and just pull items off the shelves of local grocery stores. Instead, we reached out to the food banks and asked what they needed the most.
This time of year is a giving time, and the shelves at the food banks get fairly well stocked with some things, but we expected some items would be overlooked by the general public.
We were correct, as specific requests came in for items such as canned fruit, toiletries and peanut butter.
Armed with the wish lists from each food bank, we contacted two very giving grocery store folks in town, Mark Lush at Giant Tiger and Barb and Dean Mills at No Frills.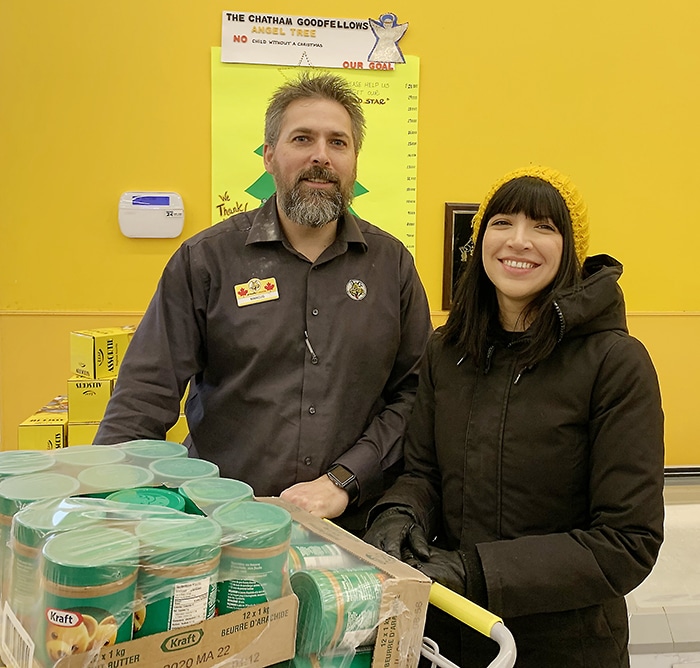 Mark received the order for Outreach for Hunger, while Dean got the list for Salvation Army.
Both took down the information and ordered goods special for us. They knew what types of items each food bank wanted, right down to the easy pull-off tops for canned meat and fruit. No need for a can opener.
Smart thinking, and something I would have overlooked.
So, on the morning of Dec. 20, Sarah and I picked up a van on loan from Mike Hogue and the folks at Chatham Chrysler. First stop, Giant Tiger, where Mark had the items waiting for us, and then onto Outreach for Hunger.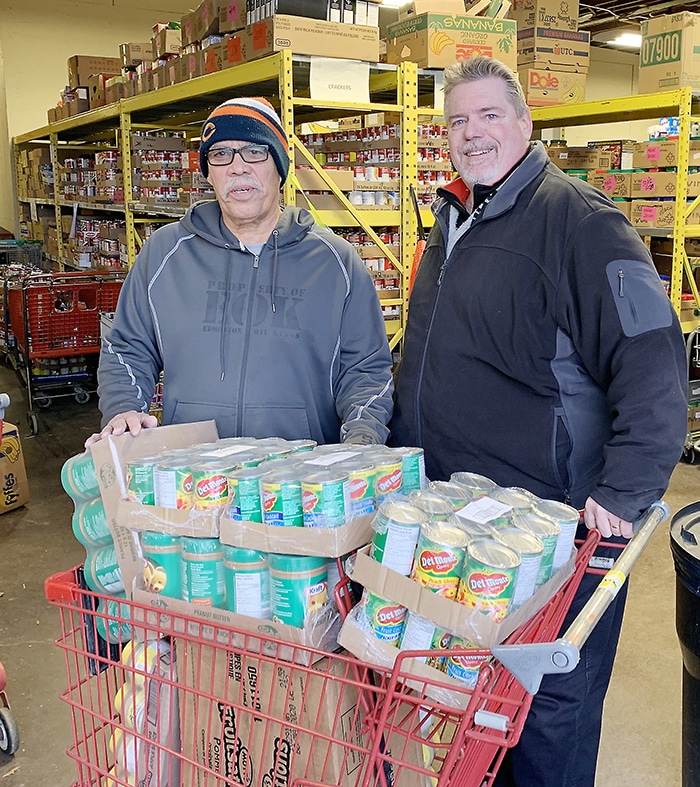 Next, it was to No Frills, with Dean waiting for us with a flat cart stacked with boxes of food, and Barb there to ring us through.
Mike caught up with us at Salvation Army to help unload all the goods and catch the appreciative smiles on the faces of the food bank staff and volunteers.
The first thing he said was, "Let's do it again! I'm in!"
This won't be the last of the charitable giving events we here at The Voice will do. We're hooked on helping others.