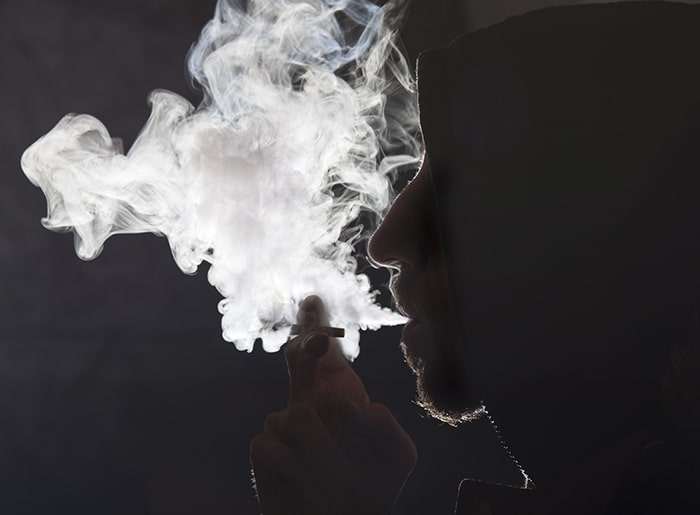 Weed woes
While local medical cannabis producer AgMedica Bioscience Inc. restructures due to a funding shortfall, industry and market experts predict other marijuana companies in Canada will face similar challenges before things improve.
Earlier this month, AgMedica sought and was granted protection under the Companies' Creditors Arrangement Act, according to court documents.
Donna Husack, vice-president of human resources for AgMedica, said problems are widespread across the industry.
"We are facing the same issues that are affecting many of our competitors in this new and emerging industry: rapid growth, evolving regulations, access to capital, product supply and demand imbalance, and inadequate distribution channels," she said in an e-mail to The Voice.
That wasn't supposed to be the case when the federal government opted to legalize marijuana on Oct. 17, 2018.
In terms of "inadequate distribution channels," Ontario leads the inadequacy. The province lost $42 million in the first six months selling marijuana, a commodity people have made huge profits selling illicitly for decades.
There were understandably heavy startup costs, but the province was the only legal seller of the product for a time.
As users hoped to see the government hit the ground running in terms of legal cannabis stores, the Doug Ford government instead tripped coming out of the gate.
In the first year of legalization, Ontario saw just 24 cannabis retail outlets open; consumers couldn't get ready access to the newly legal product.
Still, reports indicated Ontario sold nearly $217 million in cannabis that first year. But an independent cannabis research firm, The Cannalyists Inc., reports it lost out on about $325 million in sales and as much as $50 million in tax revenue because of the dearth of retail outlets.
In the time frame where Ontario had two-dozen retail outlets open to sell marijuana products, Alberta opened more than 350. Manitoba, with a tenth of the population of Ontario, opened 27, according to BNN Bloomberg.
Late last week, the provincial government announced it is working to move to an open market for retail cannabis stores starting next month.
"In response to the federal government's decision to legalize cannabis, our government is determined to open the cannabis market as responsibly as possible," said Attorney General Doug Downey in a media release. "We have said all along that opening more legal stores is the most effective way to combat the illicit market, protect our kids and keep our communities safe. That is our number one priority."
The Alcohol and Gaming Commission of Ontario (AGCO) will start taking operator licence applications from prospective retailers Jan. 6, 2020.
Store authorizations will follow at the beginning of March. Provincial officials claim the initial rate would be at about 20 stores a month.
Chatham-Kent Mayor Darrin Canniff said he's pleased to see the province move to expand on the number of retail outlets.
"We are very supportive of the cannabis industry as a whole in Chatham-Kent," he said. "Twenty-four stores for 14 million people? It makes no sense. To eliminate the black market you need to expand the number of retail outlets."
But in the meantime, Husack is correct in saying other companies are hurting too. Aurora is seeking to save nearly $200 million in expenses; Hexo cut a quarter of its once-800-strong workforce.
While neither of these companies is headquartered locally like AgMedica, Stuart McFadden, head of economic development for the Municipality of Chatham-Kent, sees the pain.
"You are sitting on inventory and you can't turn it into capital. It's going to crunch your business," he said, citing the current lack of retail outlets as a concern. "I stay in very close contact with the groups locally. We've got all kinds of product, but there is just nowhere to send it to get it into the marketplace. It's disappointing."
He pointed at senior levels of government as to the main problem points in the distribution of legal weed.
"They make the decision to make it legal, to set up the stores. These people (cannabis producers) make huge investments to get into the market and all of a sudden there is no place to take it," McFadden said. "It's confusing and it's definitely disheartening to those involved in it.
"The hurdles they (government) put in front of entire industry. 'We want to do this.' 'We think we might know the need and we might know the price.' 'Go ahead and spend millions to get into it, but we just have no clue what the market is going to be.'"
McFadden said the roadblocks are thrown in front of the production of a legal product, hindering efforts by companies the federal government approved to grow marijuana.
"All these people are doing is trying to move an agenda forward by providing a product that somebody made legal," he said. "The rules keep changing."
And those changing rules are hurting jobs and businesses.
"The people involved in AgMedica are top-notch, community-minded people. They invested heavily to try to create a new economy and jobs. These aren't people who went in with the wrong intentions."
Husack said AgMedica will weather the storm.
"A successful restructuring will require an improvement in the economic structure of our operations. The process we've initiated provides the time and ability to implement those measures," she said.
McFadden thinks the company will endure as well.
"I think they will still be there. It's just going to look a little different. We'll do our best to support them," he said.
Canniff also believes AgMedica will persevere.
"The industry is going through an adjustment phase. I'm confident they (AgMedica) will come out of this in some form or another," he said.