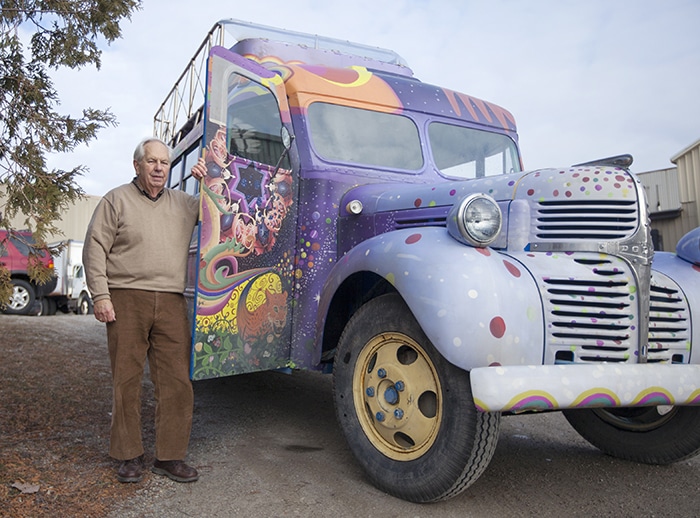 If only his father could see this.
A bus Reg DeNure had painstakingly restored to the image of what his late father, Ivan, once drove, recently returned from Hamilton where it was wrapped in psychedelic colours and utilized in the filming for a second season of a fantasy program for a popular streaming service.
Why the mystery in the magical mystery bus? DeNure signed a non-disclosure agreement with Mercury Productions. Until the show airs, he can't say much, if anything, about it.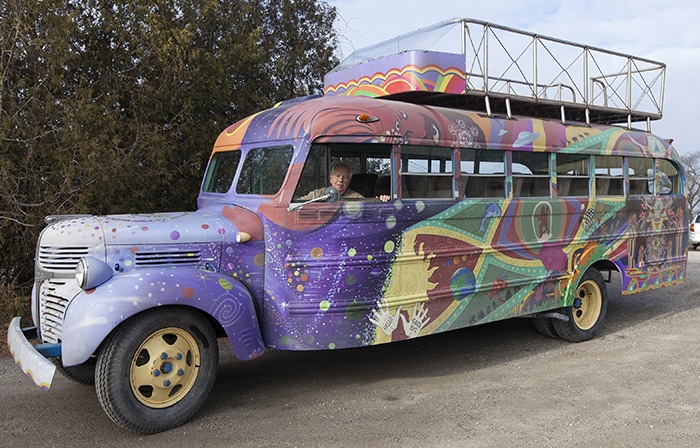 What he can say is he likes the swirling colours on the 1942 Dodge bus. DeNure purchased the vehicle in 1993 as an homage to his dad.
"It is identical in the size and shape to the first bus he operated between Tweed and Peterborough," he said.
But the bus he purchased wasn't in a remotely comparable condition to Ivan DeNure's first bus.
In fact, its owner at the time had been using the bus as a deer-hunting cabin.
"It was a disaster when we brought it home," DeNure said.
Restoration efforts at Chatham Coach Lines took two years – done when there was time in the company garage and son Brent, then a teenager, had the time to assist on the project after school. They tore it down and rebuilt it, finishing with a light blue paint job.
"We showed it off in parades and static displays. We've been doing it for years," DeNure said.
And then Mercury Productions came a calling, looking for a vintage vehicle to use in their unnamed show.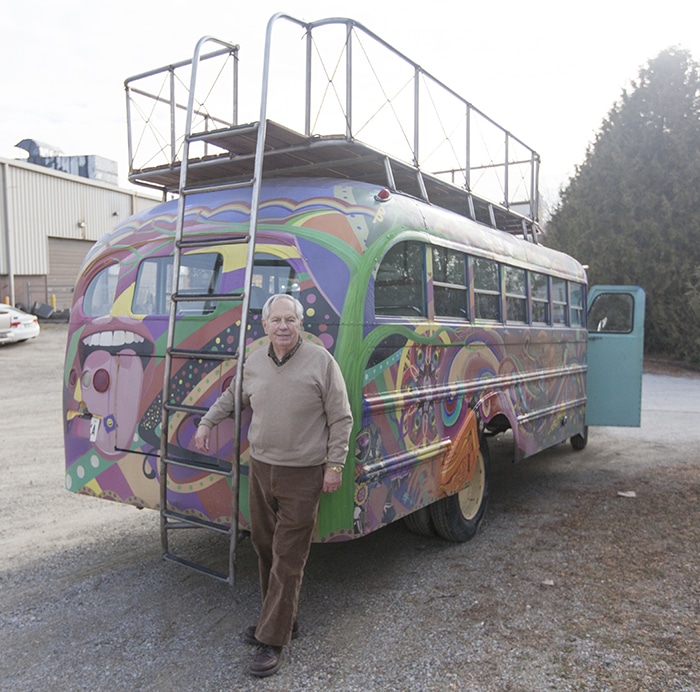 "They've used some of our stuff in other shows and commercials," DeNure said. "We've had half a dozen or more of our vehicles down to Toronto this year."
But in late 2018, the company focused on the 77-year-old Dodge bus.
"They came down about a year ago and looked at our stuff. They called back and asked about the bus and asked if they could wrap it," DeNure said.
He readily agreed. He likes the look so much he's kept it in the wrap after the bus came home.
"We've got a nice picture of the way it was. Let's leave it the way it is now. It's so unique," he said of the artwork. "We can always unwrap it."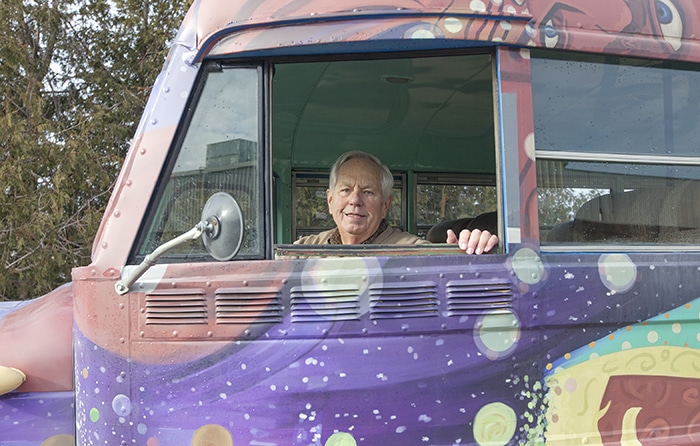 DeNure, known for collecting antique fire engines, also has a penchant for vintage buses, after so many years in the industry. His father came to Chatham in 1948 and started Chatham Coach Lines, a business DeNure took over in 1981 before eventually selling to Laidlaw in 2000.
In his personal collection is a 1930 Buick that is a head turner, as well as a 1965 Flxible that was once owned by NASA and had transported seven different U.S. presidents over the years.
DeNure may be out of the bus business, but the buses aren't out of his system.