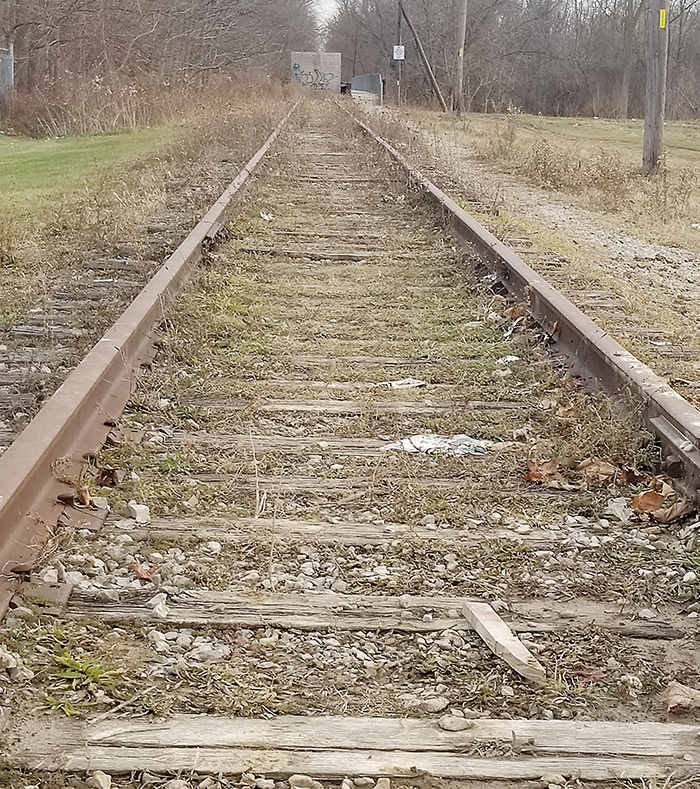 Chatham-Kent officials are remaining tight lipped in regard to the sale of a chunk of railway to a numbered company.
Council approved the sale of the WDC (Wallaceburg-Dresden-Chatham) Rail land and track materials to 2719545 Ontario Inc. at its Dec. 9 meeting.
No one will say what the plans of the numbered company are for the line the municipality purchased back in 2013 in the hopes of luring economic development along the 42-kilometre stretch of rail line, including a fertilizer plant that was to potentially bring hundreds of jobs to Chatham-Kent.
Nothing ever materialized.
After spending $4 million to keep the rail line, and an estimated $50,000 to $60,000 a year in line maintenance costs, council chose to sell it off at a price of $5.2 million.
John Norton, the municipality's chief legal officer, said the closing of the sale is conditional upon the purchaser being satisfied with the legal title to the property and the environmental condition of the land.
"It will all come out," he said of additional details. "But we have a confidentiality agreement. What our hope is that the business will be able to come out and tell the story when they are able to tell it."
Stuart McFadden, director of economic development for the municipality, was deputy director when Chatham-Kent opted to purchase the line in 2013 from CSX. At the time, he opposed the purchase.
These days, he too is saying little about the transaction.
"What's inside the report has been approved. Other than that, no comment. We have to respect the integrity of the report," he said. "The decision to purchase it was the will of council. The decision to sell it was the will of council."
Mayor Darrin Canniff, who wasn't even on council when C-K bought the line in 2013, also stayed quiet on the matter.
"The purchaser has asked for some confidentiality while they sort things out," he said.
Norton declined to discuss whether the purchaser planned on ripping up the steel rail line, and remove the aggregate gravel base.
"The main thing is that council has approved the sale for a pretty good dollar figure," he said.