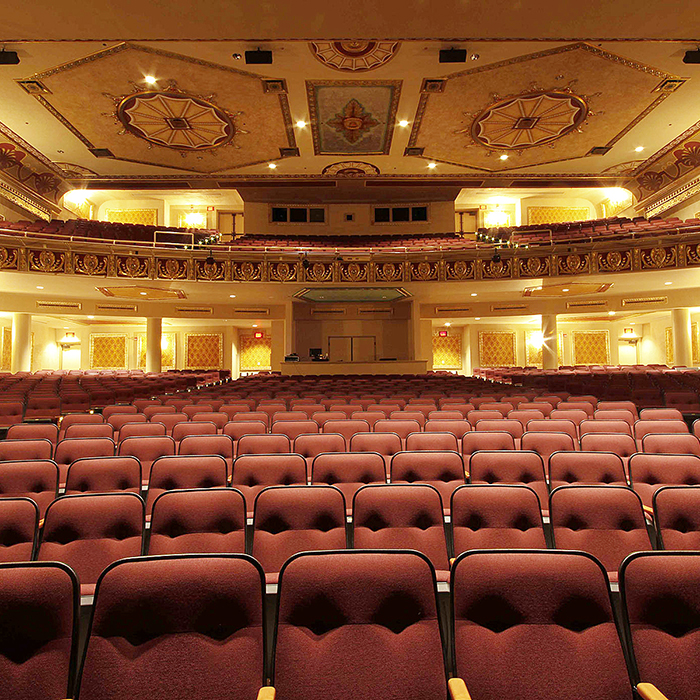 The annual St. Andrew's United Church Christmas concert with the theme Merry Christmas Chatham has had to be relocated to the Chatham Capitol Theatre this year.
It will be presented on Dec. 15 at 7 p.m.
This change is necessary as a result of the restoration work underway on the St. Andrew's structure.
The program, under the leadership of Devon Hansen, the Director of Music at St. Andrew's, is part of the Saturdays at 7 at St. Andrew's series.
The Capitol Theatre, with the stage decorated for the Christmas season, will provide a particularly special setting for the concert presented by 45 choristers including St. Andrew's Chancel choir members. The Chatham-Kent Secondary School Choir will join the choir on stage as well.
There will be a 16-piece orchestra accompanying the choir for a program that includes favourite Christmas carols as well as other traditional and non-traditional Christmas music. Guest soloists will also participate in the program.
The highlight of the concert will be the work "A Truly Silent Night" with chamber orchestra which includes narration of the history of Silent Night.
Doors open 30 minutes before. All are welcome. A freewill offering will be taken on entrance to the theatre with a suggested donation of $15.
For further information, contact St. Andrew's United Church at 519-352-0010 or visit www.standrewschatham.org.