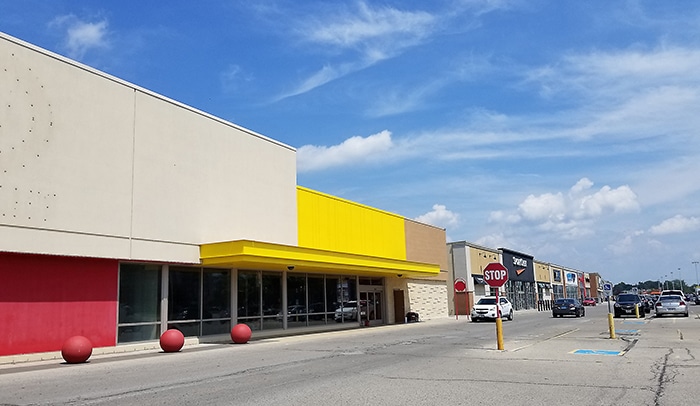 Work continues in the west part of the former Target store in Chatham, the future home of a new grocery store, Mercato Fresh.
Marc Romualdi, of M.R. Meats Markets in Windsor is leading the partnership to open the 15,000 square-foot Mercato Fresh in Chatham. He said "minor hiccups" have delayed the store's opening, and he and business partner Jonathan Reaume opted to push it back until mid-to-late January.
"We didn't want to open just before Christmas," Romualdi said. "It disrupts employees' holidays. We want staff to be at 100 per cent."
Mercato Fresh was initially scheduled to open in late October or early November.
Romualdi said there have been some cosmetic alterations in the store plan, but nothing major.
"It's going to be a beautiful store when it's done," he said. "The first store takes a little longer, being a new concept."
Mercato Fresh is to be an old-school, pure grocery store. No underwear, no hardware, just meat and grocery items.
"In our Windsor locations (M.R. Meat Markets), we just sell meat and some grocery items such as bread. In Chatham, we wanted to make it a seamless one-stop shop, with all departments of a typical grocery store – all food-related items," Romualdi said in a previous article with The Voice.
Romualdi said don't expect to find laundry detergent or other household cleaning supplies at the shop, as the focus is on food.
Reaume, a top Windsor-area chef, is handling the food services aspects of Mercato Fresh, Romualdi said.
And Tiki Ted, "a locally famous sushi guy," is going to handle all the sushi in the store.
In terms of pricing, Romualdi said the meat will be for sale at prices similar to what M.R. Meats offer in Windsor.