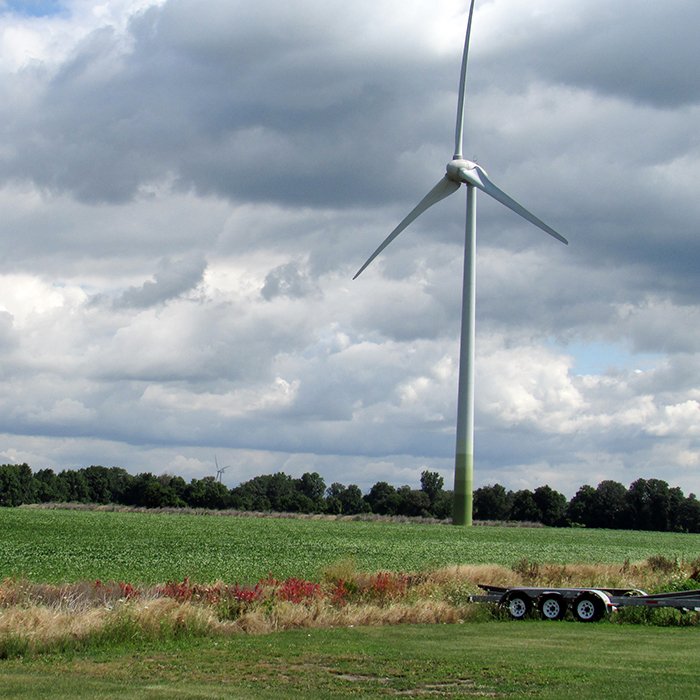 The Canada Pension Plan Investment Board (CPPIB) announced recently its plan to buy Pattern Energy and Pattern Energy Development in a deal worth $6.1 billion.
This just days after a representative from the provincial Ministry of the Attorney General had Environmental Protection Act charges withdrawn against Pattern Energy, two other wind farm companies, as well as the Minister and Ministry of the Environment.
CPPIB is a professional investment management organization that invests the funds not needed by the Canada Pension Plan (CPP) to pay current benefits in the best interests of 20 million contributors and beneficiaries.
According to a statement by CPPIB, in order to build diversified portfolios of assets, CPPIB invests in public equities, private equities, real estate, infrastructure and fixed income instruments.
Headquartered in Toronto, CPPIB is governed and managed independently of the Canada Pension Plan and at arm's length from governments. As of June 30, the CPP fund totaled more than 400 billion.
Locally, Pattern Energy is co-owner with Samsung Energy of the South and North Kent Wind Farm projects in Chatham-Kent.
On Oct. 30, just a week before the CPPIB purchase announcement, the EPA charges against Pattern Energy, Samsung, Engie Canada, the Ontario Ministry of the Environment and Environment Minister Jeff Yurek were withdrawn by the Ontario Attorney General, before any testimony or evidence in the matter could be heard before the Provincial Offences Court.
The spokesman for the AG at the courthouse, Brian Wilkie, said he reviewed the material in the case with the Crown, and "based on the review, I've been instructed to intervene and also to withdraw the charges."
Wilkie further stated that there was a belief there is too little likelihood for a conviction that the construction and operation of the wind farm projects contaminated the well water of former Dover Twp. resident Christine Burke.
According to previous reports, the area residents were stunned by the announcement to withdraw charges, and Burke and her lawyer, Eric Gillespie, intend to move forward to pursue other options, including further charges.
Burke had compiled 2,000 pages of disclosure material and intended to present more evidence as well as expert witness testimony, were the case allowed to proceed.
The entire incident has left Burke and her supporters questioning the government's motivation and now, with the CPPIB purchase of Pattern Energy, she and her family have even more questions.