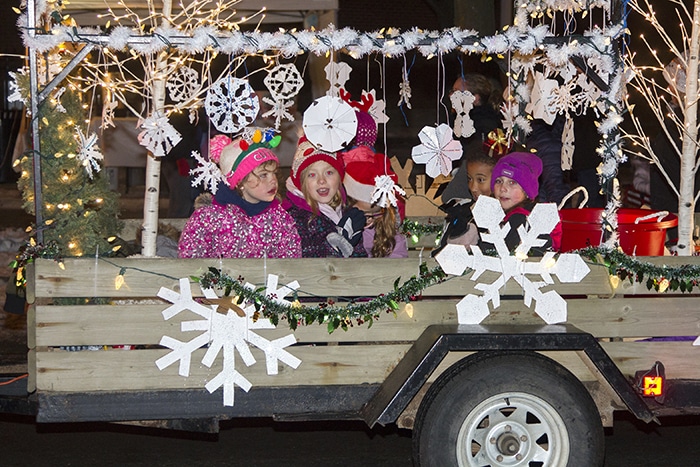 Children enjoyed the annual Chatham Santa Claus Parade on Friday evening through the downtown core, either as spectators or as smiling and waving participants.
Local businesses, groups and organizations creatively decorated vehicles and created floats for the procession.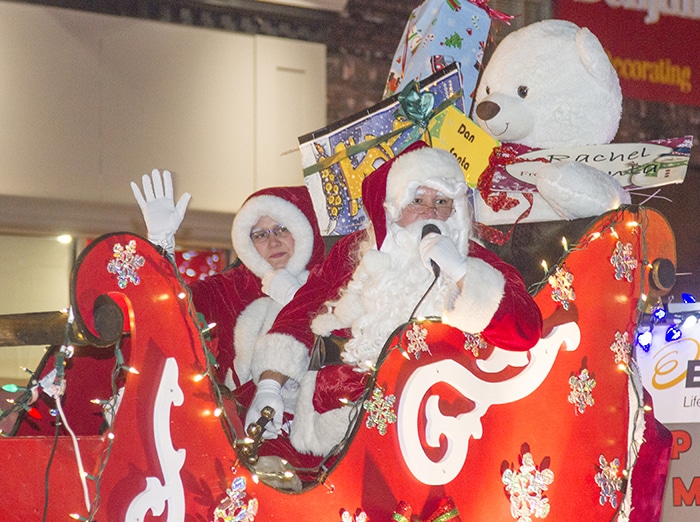 Santa and Mrs. Claus wave to the crowd during Friday's Chatham Santa Claus Parade.
Crowds lined downtown Chatham on Friday evening for the annual event, and, as usual, the children loved it when Santa and Mrs. Claus wished onlookers a merry Christmas from their sleigh.